Message by HE CA Chaminda I Colonne Ambassador of Sri Lanka to the Kingdom of Thailand and Permanent Representative to the UNESCAP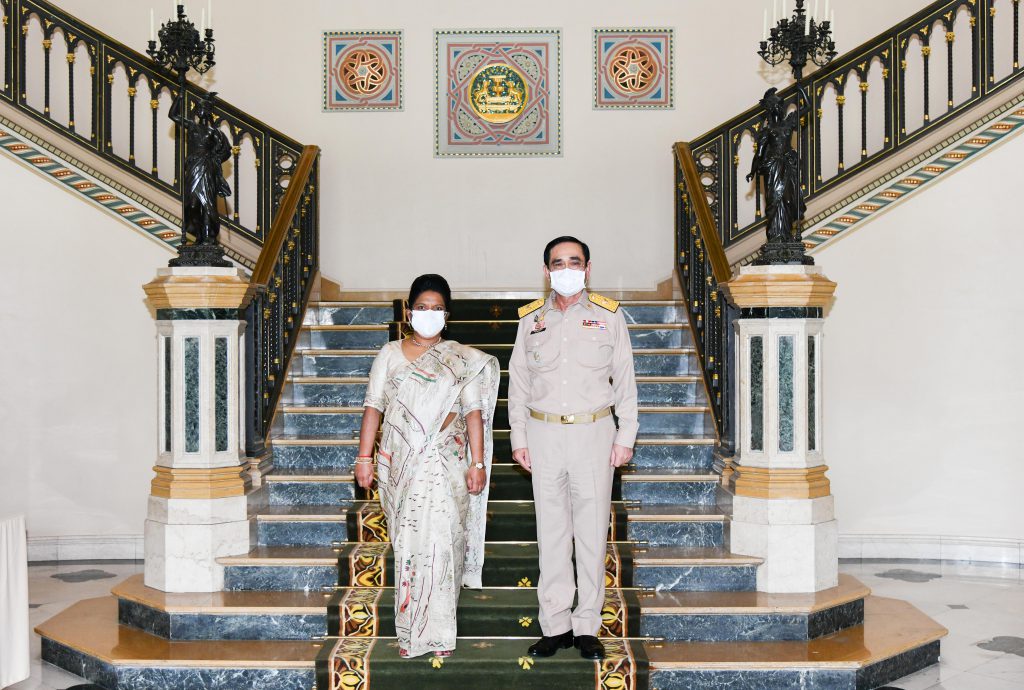 On this day in 1948, our motherland declared its sovereignty from Great Britain. We are a nation that has faced many challenges throughout our history and have the ability to overcome these challenges with the proper leadership. Our beloved motherland was under colonial power for 443 years and ruled by the Portuguese, Dutch and British from 1505 to 1948. Our lost freedom was finally won back on the 4th of February in 1948. On this great day, we salute all patriotic Sri Lankans who sacrificed and dedicated their lives for the liberation and freedom of our beloved motherland, Sri Lanka.
We can also overcome the current COVID-19 pandemic challenges as HE President Gotabaya Rajapaksa has provided the necessary leadership. At this difficult time, we all, as responsible citizens of Sri Lanka, have a national responsibility to work together and build our motherland and support the Government to create a productive citizen, a happy family, a disciplined society and a prosperous nation.
Sri Lanka - Thailand bilateral relations are based on our shared history and common spiritual heritage. We have been guided and nurtured by the timeless message of the Lord Buddha. Our first ambassadors had been venerable theros, revered Buddhist monks, visiting each other's country with the blessings of the much-respected kings of Lanka and Thailand. These visits of spirituality date back to the Sukothai period or even before.
Our national policy framework: 'Vistas of Prosperity & Splendor', also highlights friendly and non-aligned foreign policy and the importance of developing strong trade relations with Asian countries. Today, we have to unite and face the challenges in the 21st Century, especially in regional economic recovery from the Covid-19 pandemic. I wish to recall with great honour the acceptance of my invitation extended to HE Prime Minister General Prayut Chan-o-cha for Thai investors to invest in the Colombo City Project and other investment opportunities in Sri Lanka during my very first courtesy call on 6 September 2021.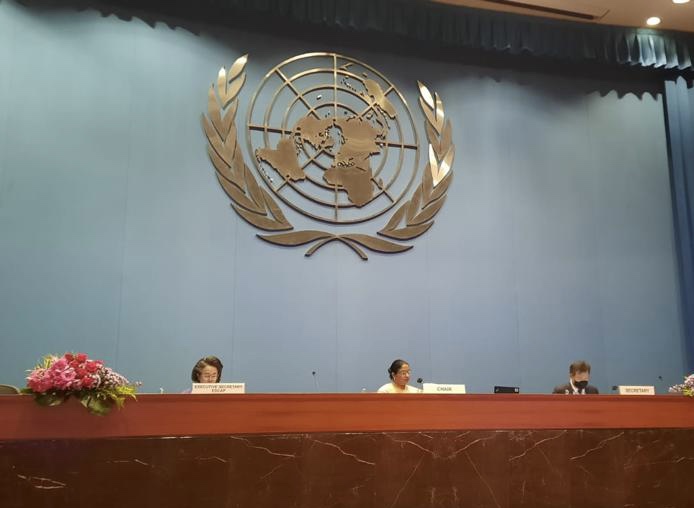 The One Tambon One Product (OTOP) programme in Thailand has been introduced to Sri Lanka as the One Village One Product (OVOP) based on the late King Bumiphol Adukyadej's Sufficiency Economy Philosophy. Under the Strategic Economic Partnership Agreement between Sri Lanka and Thailand, ten areas, namely: investment, infra-structure, gem & jewellery, agro industry, fisheries, tourism, SMEs, financial cooperation, packaging and IT have been focused on for development
In 2013, Kandy city in Sri Lanka and Ayutthaya city in Thailand were declared as 'sister cities'. Beyond their religious and cultural relations, we are planning to implement a comprehensive trade and economic development programme between the two cities in the future. To enhance people-to-people relations, we have proposed the establishment of a Thai language centre in Sri Lanka and Sinhala language centre in Thailand.
Our two countries cooperate with each other in the Bay of Bengal Initiative for Multi-Sectoral Technical and Economic Cooperation (BIMSTEC), the Association of Southeast Asian Nations (ASEAN) and the Economic and Social Commission for Asia and the Pacific (UNESCAP) as regional cooperation is so very important in overcoming current socio-economic challenges and achieving common Sustainable Development Goals. As the current BIMSTEC chair, Sri Lanka will hand over the chairmanship to Thailand at the forthcoming 5th Summit scheduled to be held next month in Sri Lanka.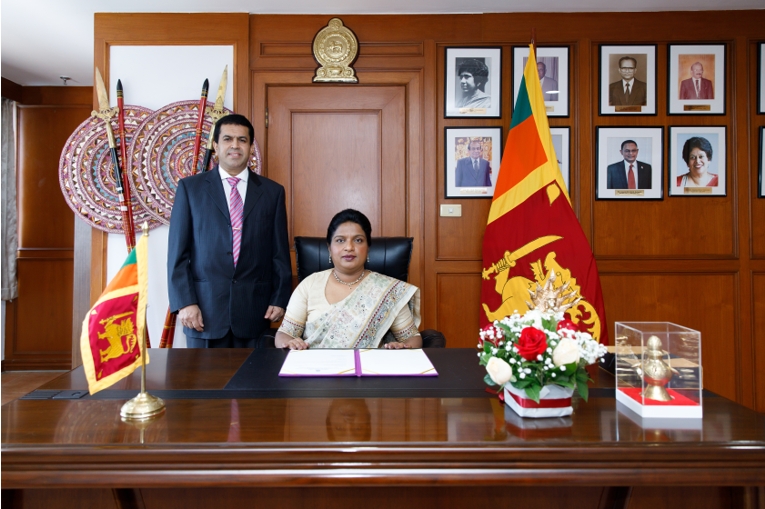 At we celebrate the 74th Anniversary of Sri Lanka's Independence, it is my earnest hope that the excellent bonds of friendship and cooperation that exist between our two countries will be expanded into new avenues of cooperation, especially, in trade, economics and investment with the blessings of HM King Maha Vajiralongkorn Phra Vajiraklaochaoyuhua of the Kingdom of Thailand.
Credit by : Message by HE CA Chaminda I Colonne Ambassador of Sri Lanka to the Kingdom of Thailand and Permanent Representative to the UNESCAP , Kathleen Pokrud