The opening of Pha Kluay Mai-Haew Suwat Waterfall Nature Walk, a 3.4-km trail in Khao Yai National Park, was recently celebrated to commemorate the 160th anniversary of Thai-German relations. Gen Surayut Chulanont, president of Statesman Foundation, presided over the opening ceremony with HE Georg Schmidt, German ambassador to Thailand, Dr Harald Link, chairman of BGrimm, and Mr Vikrom Kromadit, chairman of Amata Foundation attending the event.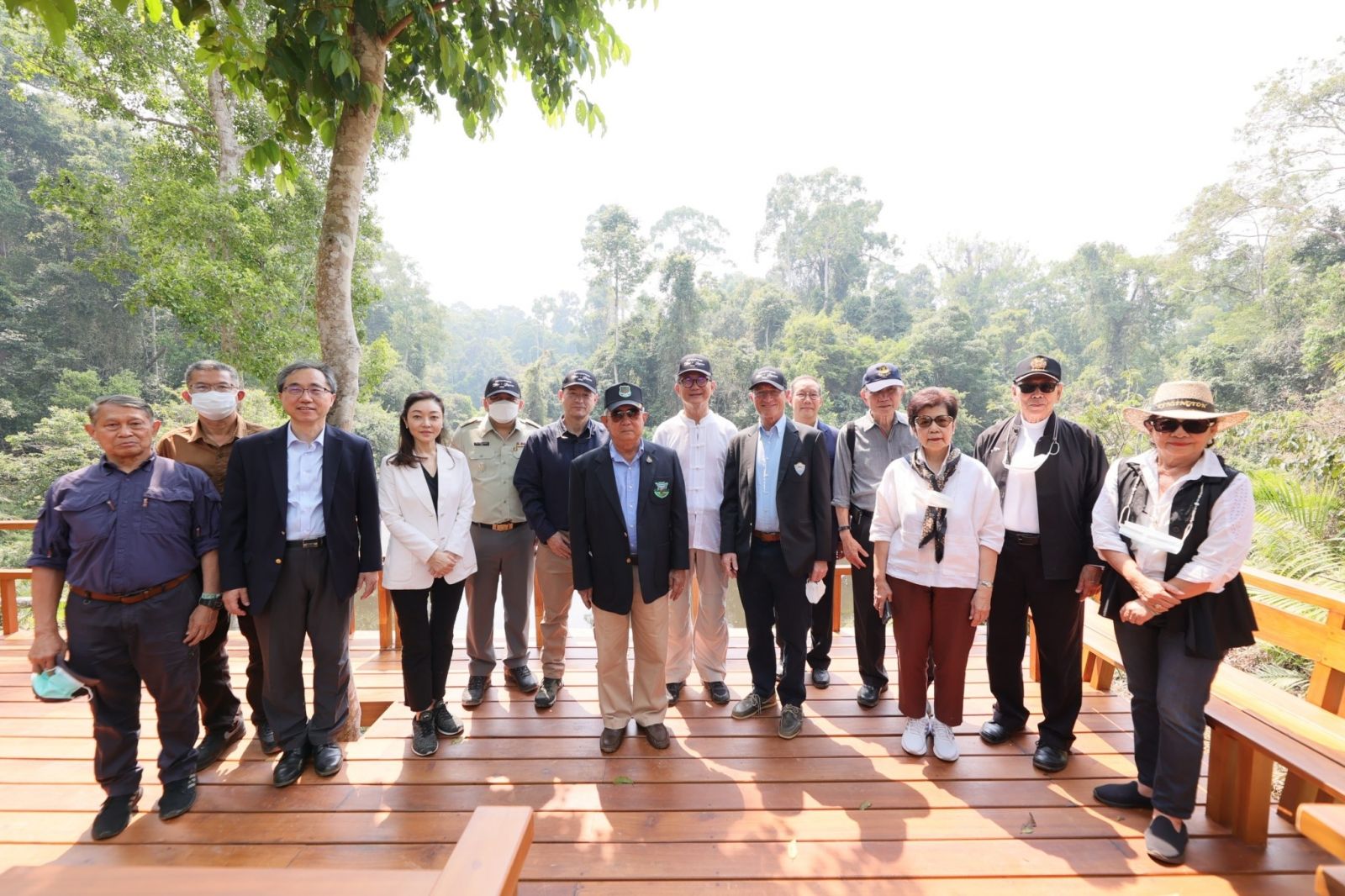 This nature walk is the result of a collaboration between the Department of National Parks, Wildlife and Plant Conservation under the Ministry of Natural Resources and Environment, the German Embassy, Amata Foundation and Amata B. Grimm Power Company. The trail has been designed to educate and and enhance visitors' understanding of sustainable conservation as it traverses the Lam Ta Khong Creek through a bamboo and evergreen forest, linking two famous waterfalls.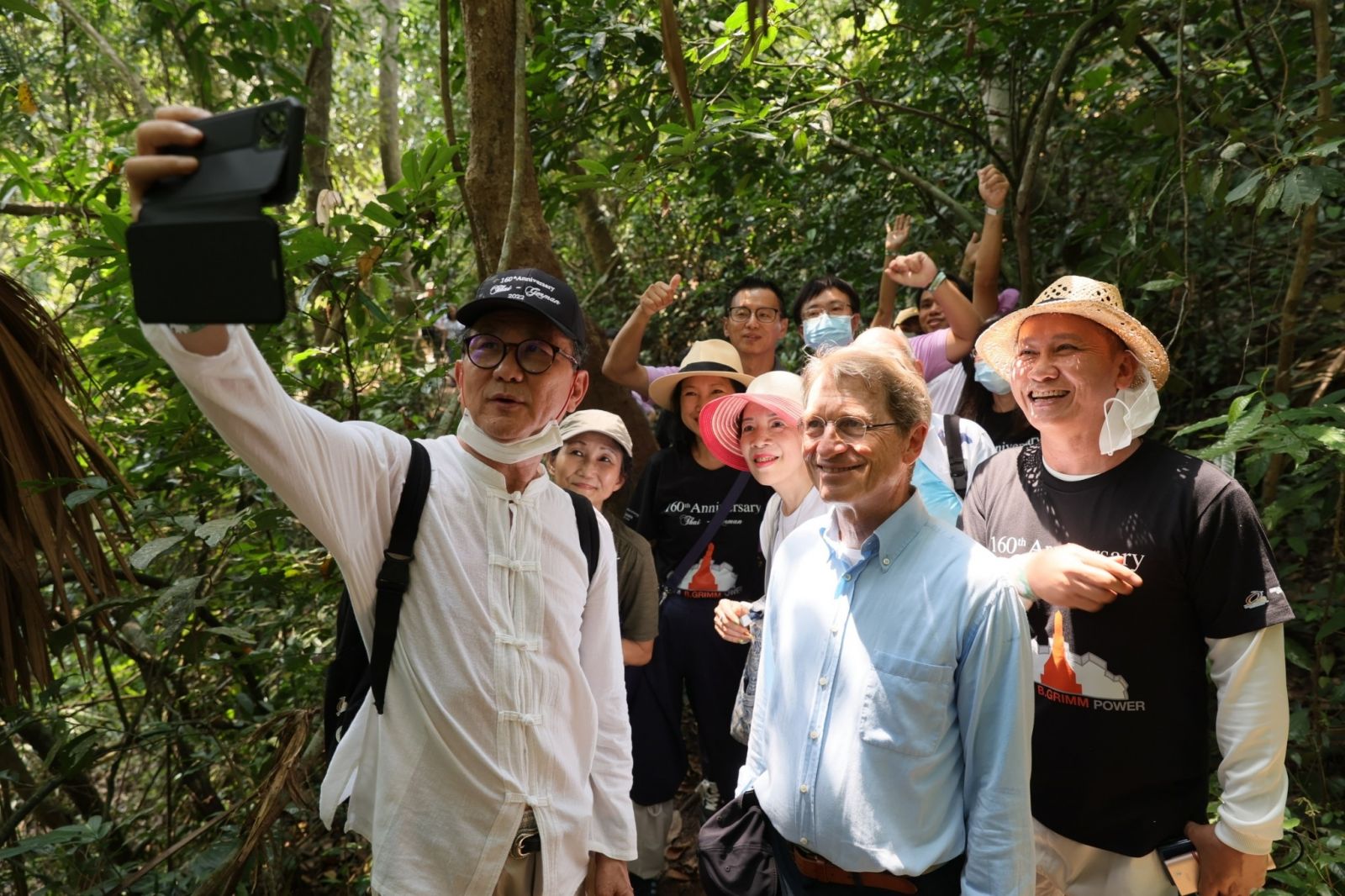 During the rainy season the rumbling of the cascading Nam Tok Pha Kluay Mai can be heard while during the winter and hot season after the waters recede traces of volcanic lava that flowed hundreds of millions of years become visible along with 'stone flowers', a recently discovered plant. Visitor will also see Wai Daeng, whose red flowers bloom in April along the cliff from which the waterfall gets its name. The walk takes about two to three hours.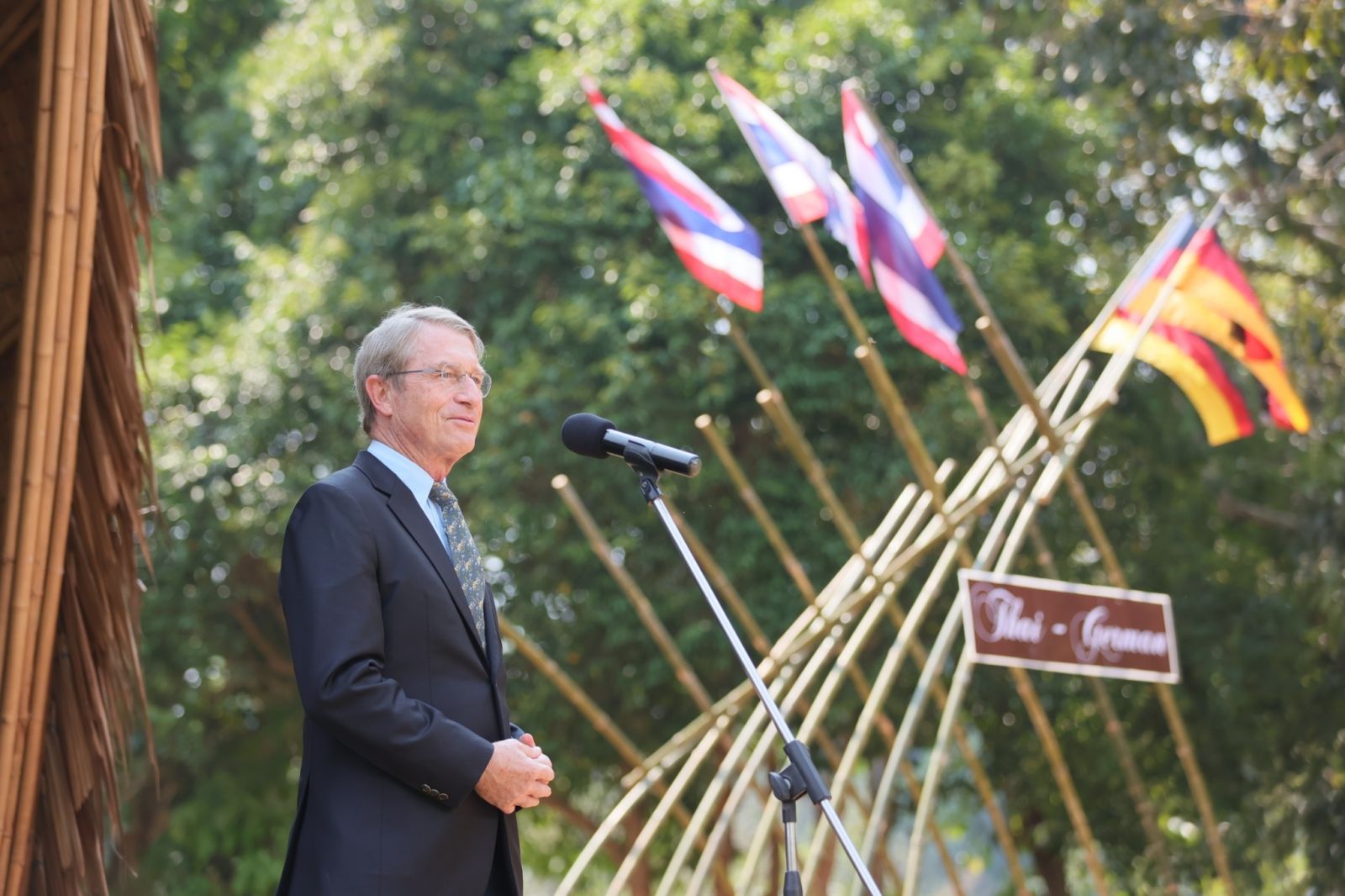 Dr Harald Link, chairman of BGrimm and CEO of BGrimm Power PCL, said the opening of the nature walk celebrates the relationship between Thailand and Germany, which dates back to the reign of King Mongkut (Rama IV). Over time, t relationship has flourished in various fields, including economics, academics, development and technology transfer particularly concerning the environment, sustainable management of water resources.
BGrimm itself has been operating in Thailand for 144 years, starting out in pharmaceuticals before expanding into many other ventures in the fields of industry, health, lifestyle, transport and with energy becoming its core interest. All of these businesses have focussed on creating benefits for society, the economy and environment in Thailand.
Dr Link said the opening of the nature walk underscores the importance the two countries have placed on natural resource conservation and the environment. In addition, the cooperation involving the trail development also fulfils BGrimm's vision of conducting business compassionately that creates benefits for society while placing importance on environmental conservation.