In the frame of "The Month of Francophonie" and commemorating "International Women's Day", the Embassy of Kosovo hosted an evening of music, cinema and cuisine at the Peninsula Hotel on 9 March 2022.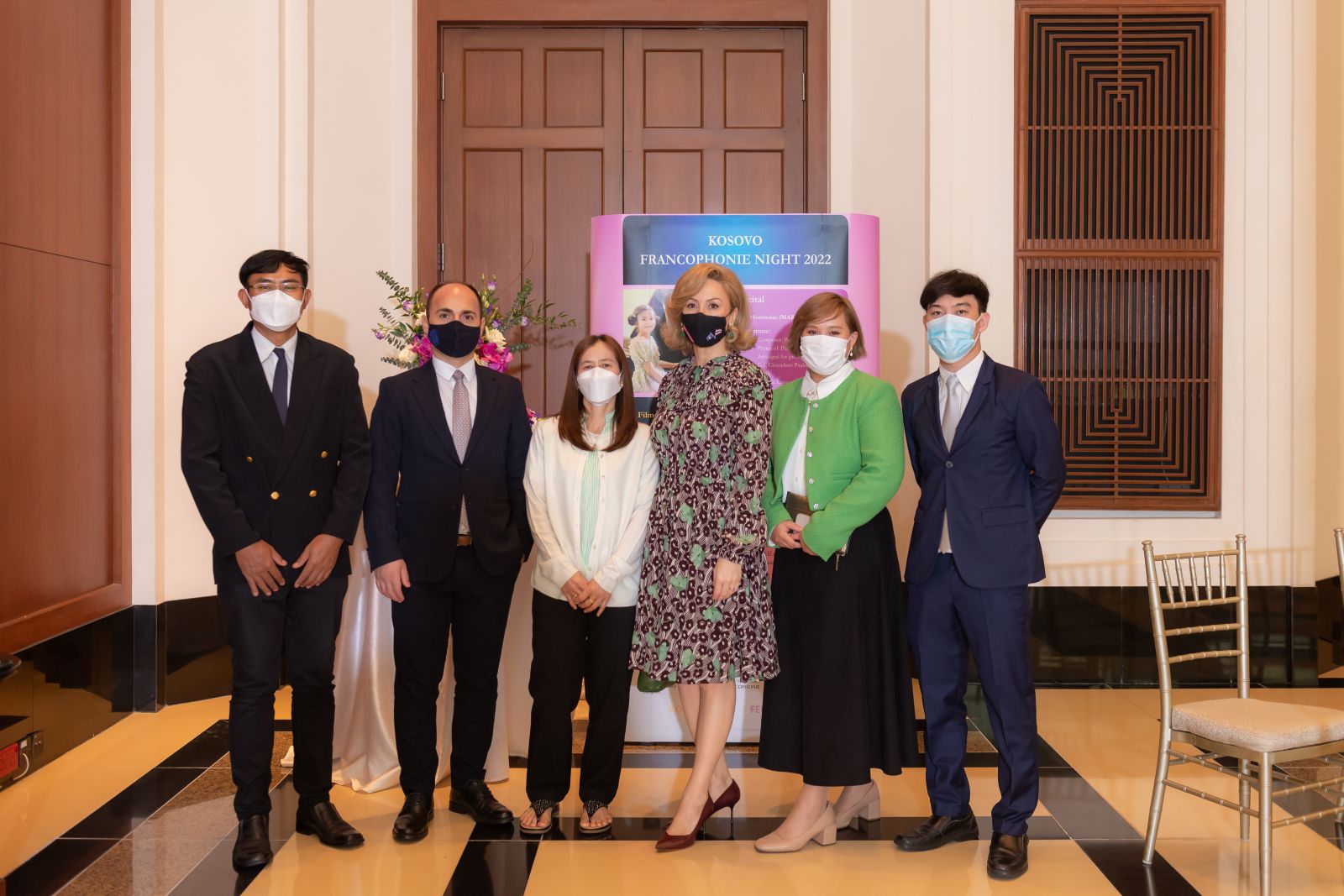 The audience was first delighted by an elegant welcome tea and conversation, followed by a piano recital with the works of French, Kosovar and Thai composers interpreted by the ten-year-old Thai prodigy Maria Ramida Montivalai (Maki).
The audience then watched "Hive", a triple Sundance award winning film, a Kosovo submission to the Academy Awards. The movie is based on a true story and depicts the struggle of a community of widows in post-war Kosovo who, after waiting in vain for years for their missing husbands to reappear, band together to launch a business against men's prejudices and without losing their virtue.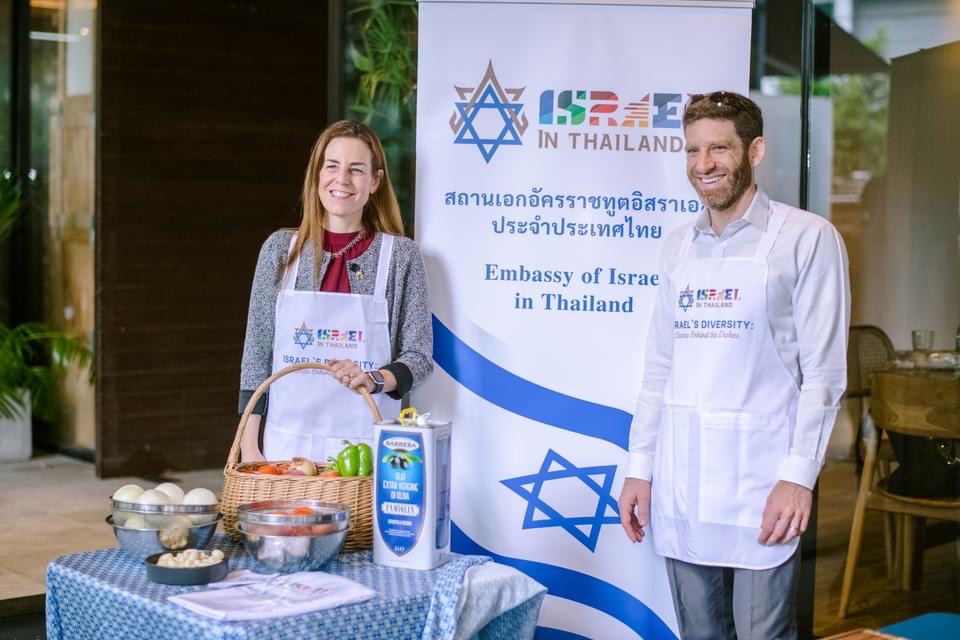 In the words of HE Ulpiana Lama, Kosovo's Chargé d'Affaires a.i, "We, women, have everything to lose from war and everything to gain from peace. Let peace be the 2022 theme. Peace, this often-underrated concept can't be taken for granted. Every wish we make should start with the call for peace. Today is an extension of March 8th, International Women 's Day, a reminder of how much we can still achieve by leaning on each other."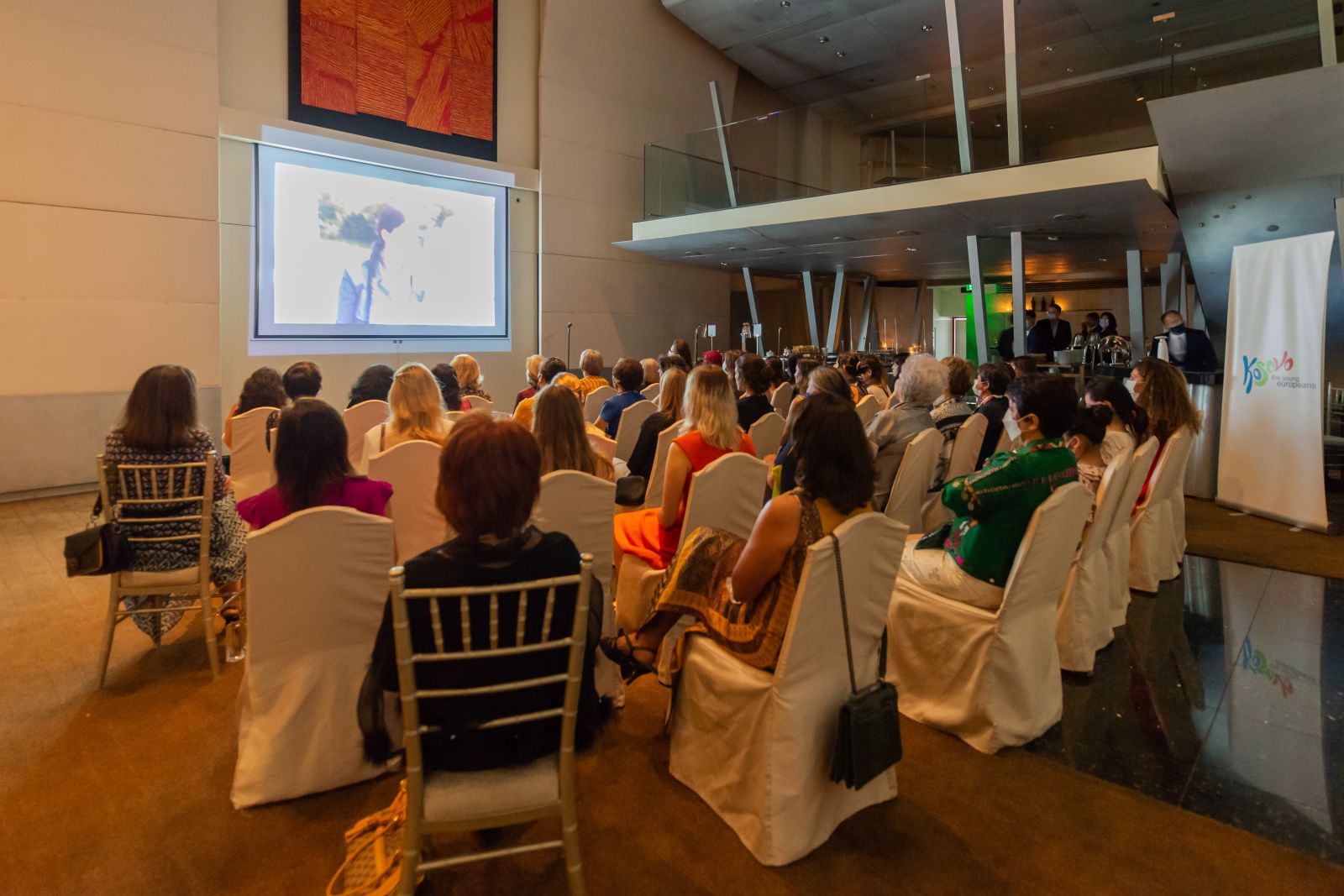 The event was attended by the ambassador of Belgium, HE Sibille de Cartier, the ambassador of Canada, HE Sarah Taylor, diplomats from Switzerland, Luxembourg, Malaysia, Maldives, Singapore, Morocco and others representatives of major cultural and educational hubs such as "Alliance Française", "River City Bangkok – Asia's Premier Art, Antiques and Lifestyle Center", RBSO, academics, journalists, activists and prominent expats. HE Ulpiana Lama also treated her guests with 'Ajvar', a Kosovo pepper relish that features extensively in the film and was made by the Chargeé d'Affaires herself.