The Thai-Canadian Chamber of Commerce, or CanCham Thailand, recently staged its 31st annual general meeting at So Sofitel Bangkok with close to 100 people in attendance. The evening started with the group's president, Derek van Pelt, recounting CanCham's activities over the past year after which the treasurer, Dan McKay, presented the 2021 financial recap. Derek van Pelt was also elected president of the chamber for his third straight term. His vice-presidents are David Beckstead and John Stevens. The new secretary is Michael Currie while Dan McKay keeps his role as treasurer.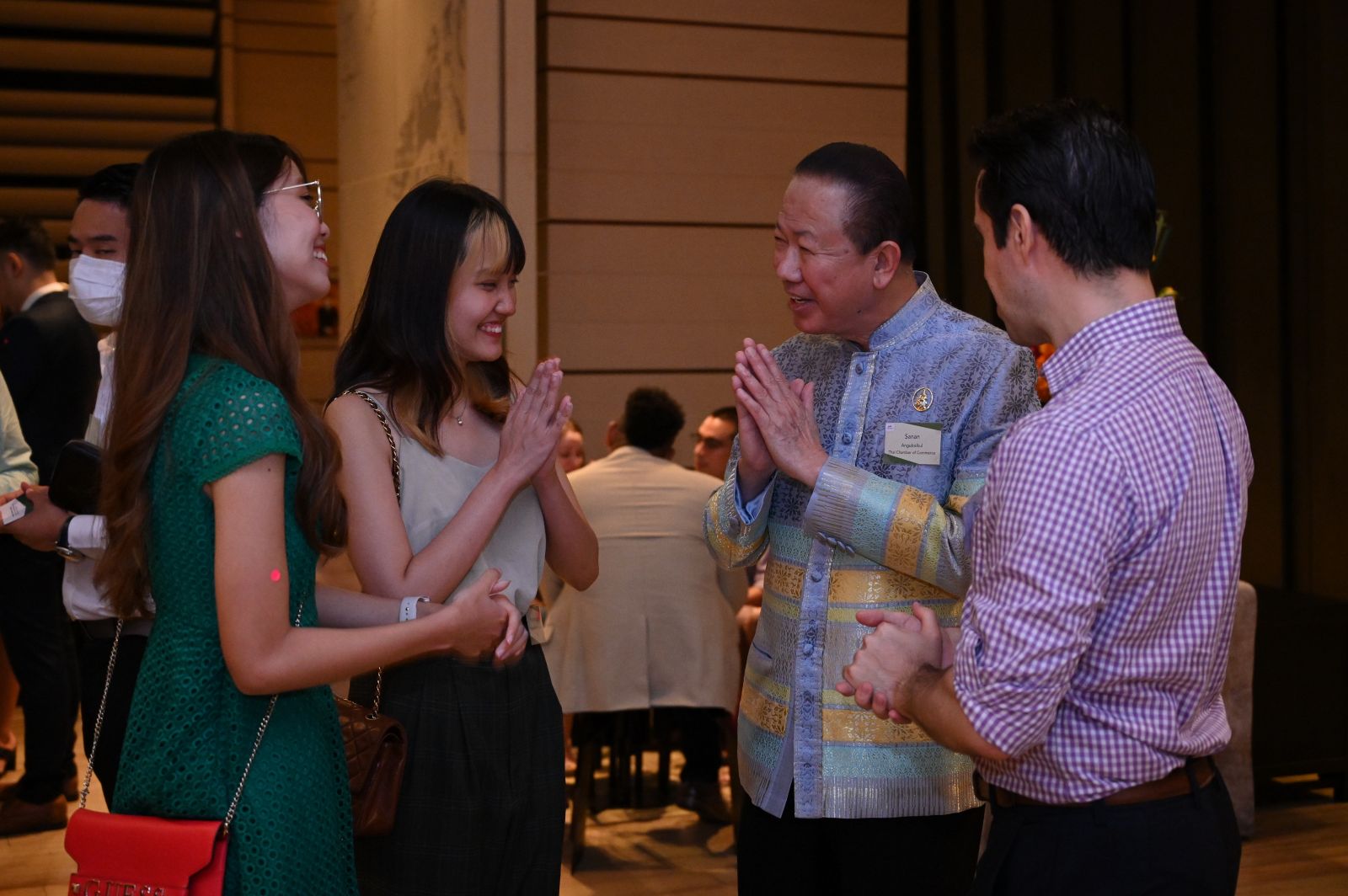 Other board members (13 in total) include past presidents John Casella and Ron Livingston along with Surachit Chanovan, Ophat Kititanarux, Dean Outerson Sunny Patel, Natasak Rodjanapiches and Robert Woodrich. The chamber's advisors will be named at the next board meeting.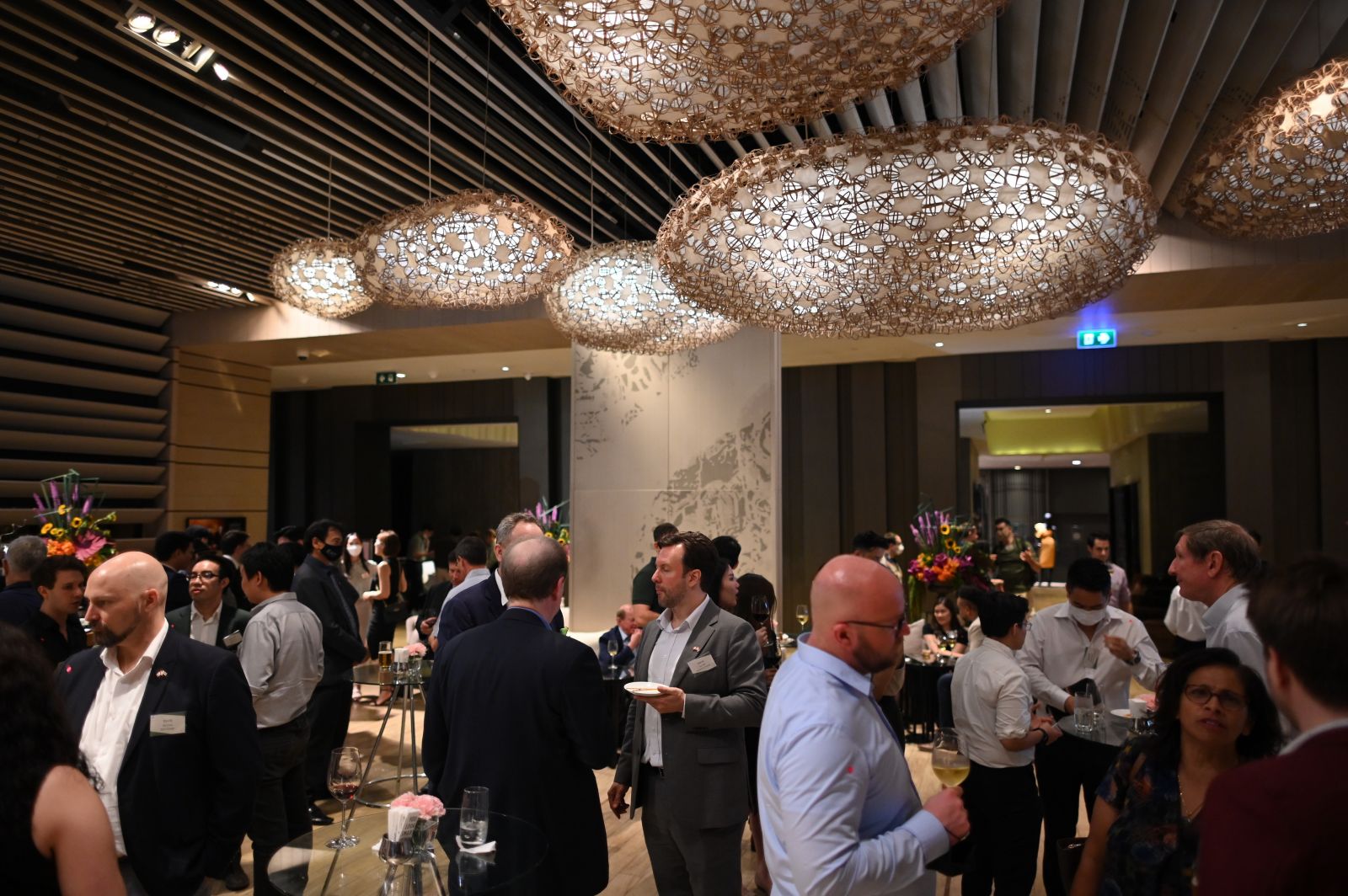 After the AGM, chamber members and their guests convened in the Park Lobby to celebrate an early St. Patrick's Day, sampling some lovely canapés and Canadian craft beer. It was there that the keynote speaker of the night, Sanan Angubolkul, president of the Thai Chamber of Commerce and the Thai Board of Trade, spoke.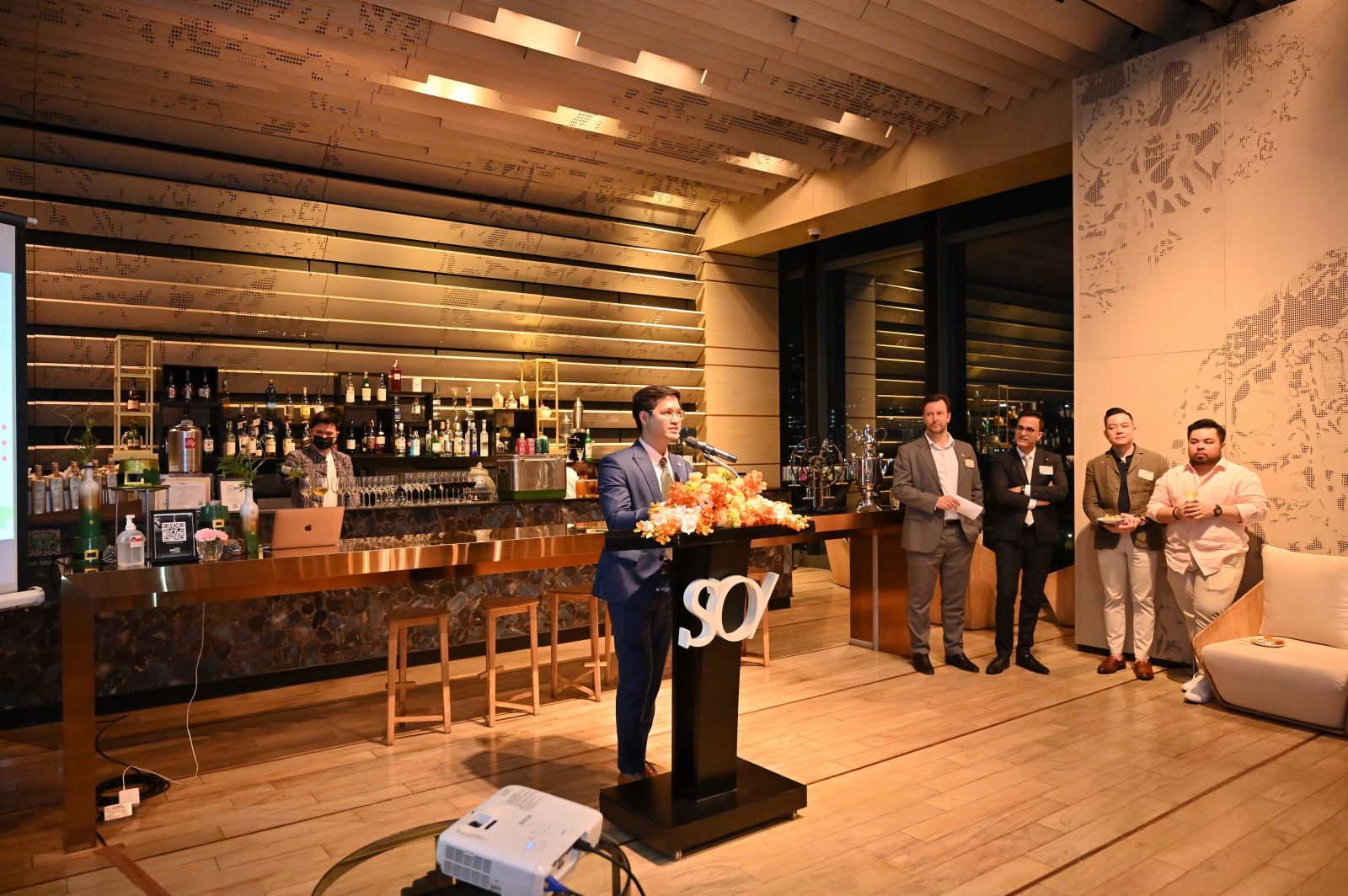 Following Sanan's speech, Canadian Commercial Counsellor Sanjeev Chowdhury said, "Early in her tenure in Thailand, Ambassador Sarah Taylor and I had a lunch at the Canadian official residence organised with the help of CanCham board member Ron Livingston with Isara Vongkusolkit, Kalin Sarasin and Khun Sanan at that time the past, current, and future presidents of the Thai Chamber of Commerce and Thai Board of Trade.
The ambassador and I advocated the potential benefits of a Canada-ASEAN Free Trade Agreement and asked for their support. In November 2021, Thai Prime Minister Prayut Chan-o-cha announced his government's support for this initiative at the ASEAN Leaders' Summit in Brunei, and negotiations will begin this year. To say that securing this commitment from the Thai government without the support of Khun Sanan and the private sector business groups he leads would be an understatement." Closing out the evening, CanCham Thailand's executive director, Jen Meckhayai, welcomed new chamber members and thanked all for attending.