The Bangkok Art Biennale Foundation recently unveiled the third edition of the Bangkok Art Biennale (BAB) with the theme CHAOS : CALM. Organized in collaboration with Thai Beverage Public Company Limited (ThaiBev) and with the support of the Bangkok Metropolitan Administration (BMA), Tourism Authority of Thailand (TAT) and Thailand Convention and Exhibition Bureau (TCEB) as well as members of the public and private sectors, BAB 2022 will take place from 22 October 2022 to 23 February 2023 featuring 73 leading regional and international artists from 35 countries at 12 venues: 11 cultural and heritage sites throughout the city and 1 virtual venue.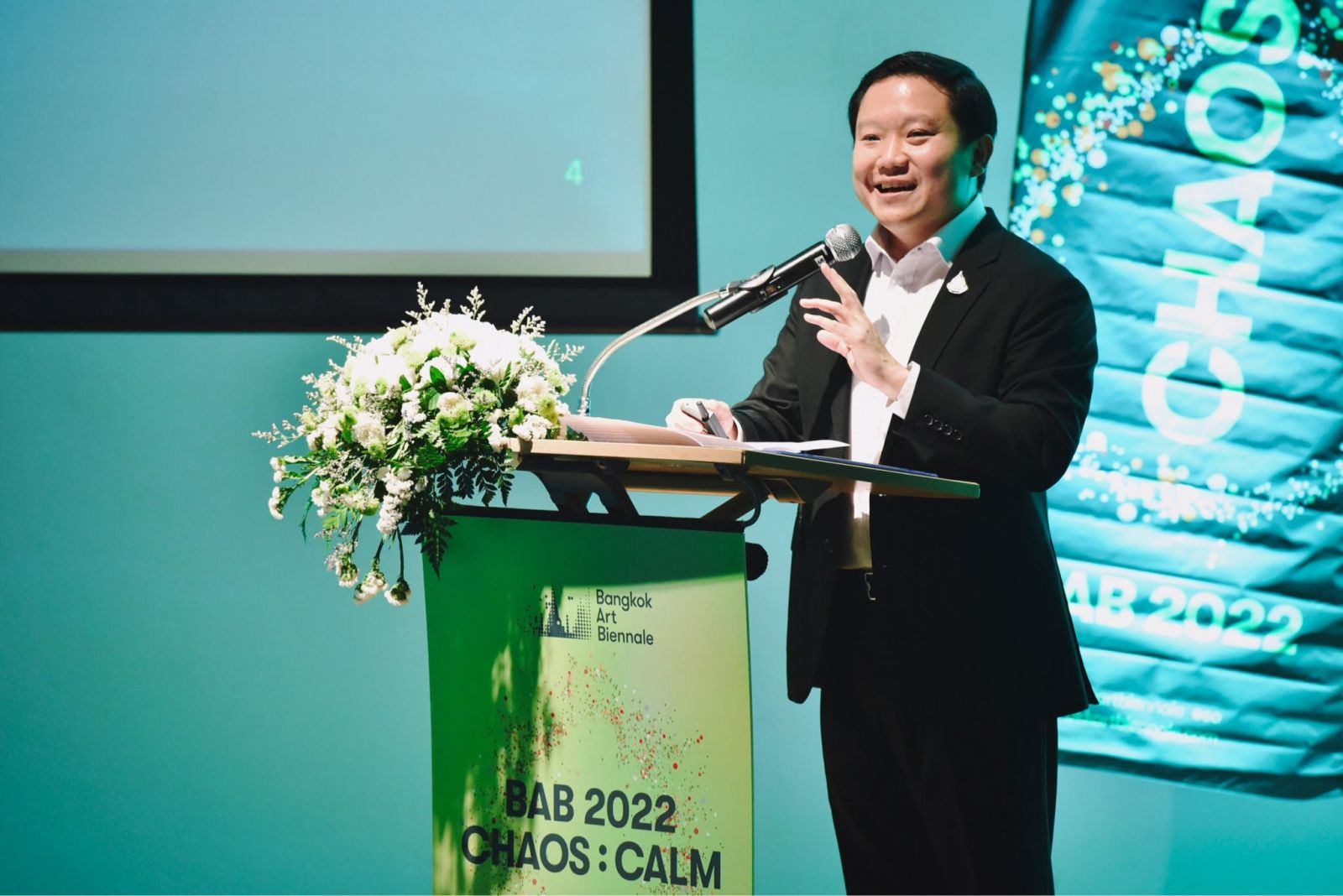 Mr Thapana Sirivadhanabhakdi, president and CEO of Thai Beverage PCL and the founder and chairman of the Bangkok Art Biennale Foundation, stated, "On behalf of ThaiBev and the Bangkok Art Biennale Foundation, we recognize the importance of promoting the connection between cultural tourism and Thai culture. Bangkok Art Biennale 2022, or BAB 2022, is an important project that aims to contribute to making Bangkok a leading world top tourism centre for contemporary art and major destination for art enthusiasts."
Apart from exhibiting artwork at the Bangkok Art and Culture Centre (BACC) and other venues, like the Queen Sirikit National Convention Center (QSNCC), we will be ready to welcome all tourists and art enthusiasts from across the globe. This will also be during a special occasion as Thailand will host the Asia-Pacific Economic Cooperation (APEC) Summit 2022. Therefore, we will have the chance to show the wonderful masterpieces by renowned local and international artists to all delegates and representatives participating in the meetings in November this year. We believe that all guests will be thrilled by the art exhibitions and the ongoing activities. Moreover, besides the onsite exhibitions, Bangkok Art Biennale presents a BAB Virtual Venue as an alternative platform to showcase the artwork specifically created for the digital realm, offering a unique virtual experience for the visitors.
Mr Chadchart Sittipunt, Governor of Bangkok, commented, "This world's mega event will make Bangkok a metropolis of art and culture and a top world tourist destination. This project is a collaboration between various members of the public and private sectors, and BMA is pleased to support and contribute in all aspects to make BAB 2022 a success. BMA is proud to co-host this international art festival. We also would like to praise the success of the previous editions, BAB 2018 and BAB 2020, as they received enormous positive feedback and created a wonderful atmosphere and impact each time. The last two BAB editions contributed to Bangkok becoming one-in-five of the Creative Cities in the World, a great honour we are extremely proud of."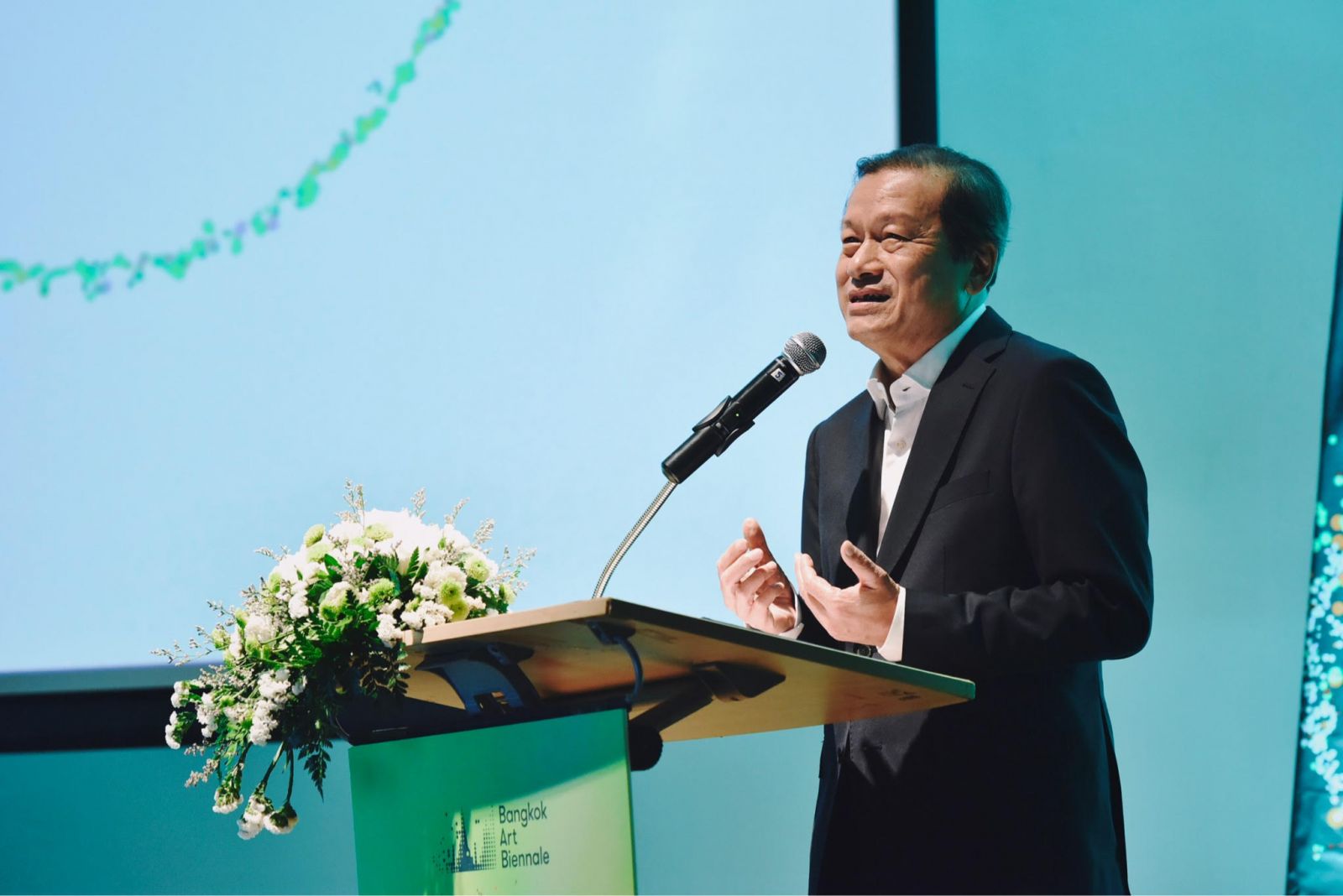 Prof Dr Apinan Poshyananda, chief executive and artistic director of Bangkok Art Biennale, explained, "This is a crucial opportunity for the city to host the Bangkok Art Biennale. BAB 2022 is one of the world's major art festivals that transforms the bustling city of Bangkok into a lively hub that celebrates art, creativity and culture. With the third edition's theme of CHAOS : CALM, the Bangkok Art Biennale presents challenges confronted by humankind during these precarious times. In this chaos, art can surprise us as a path to overcome deep tensions by creating contexts that encourage calm, reflection and tranquillity. The artists are invited to contemplate the binary opposites of CHAOS : CALM to reflect daily life and their thoughts through their creations.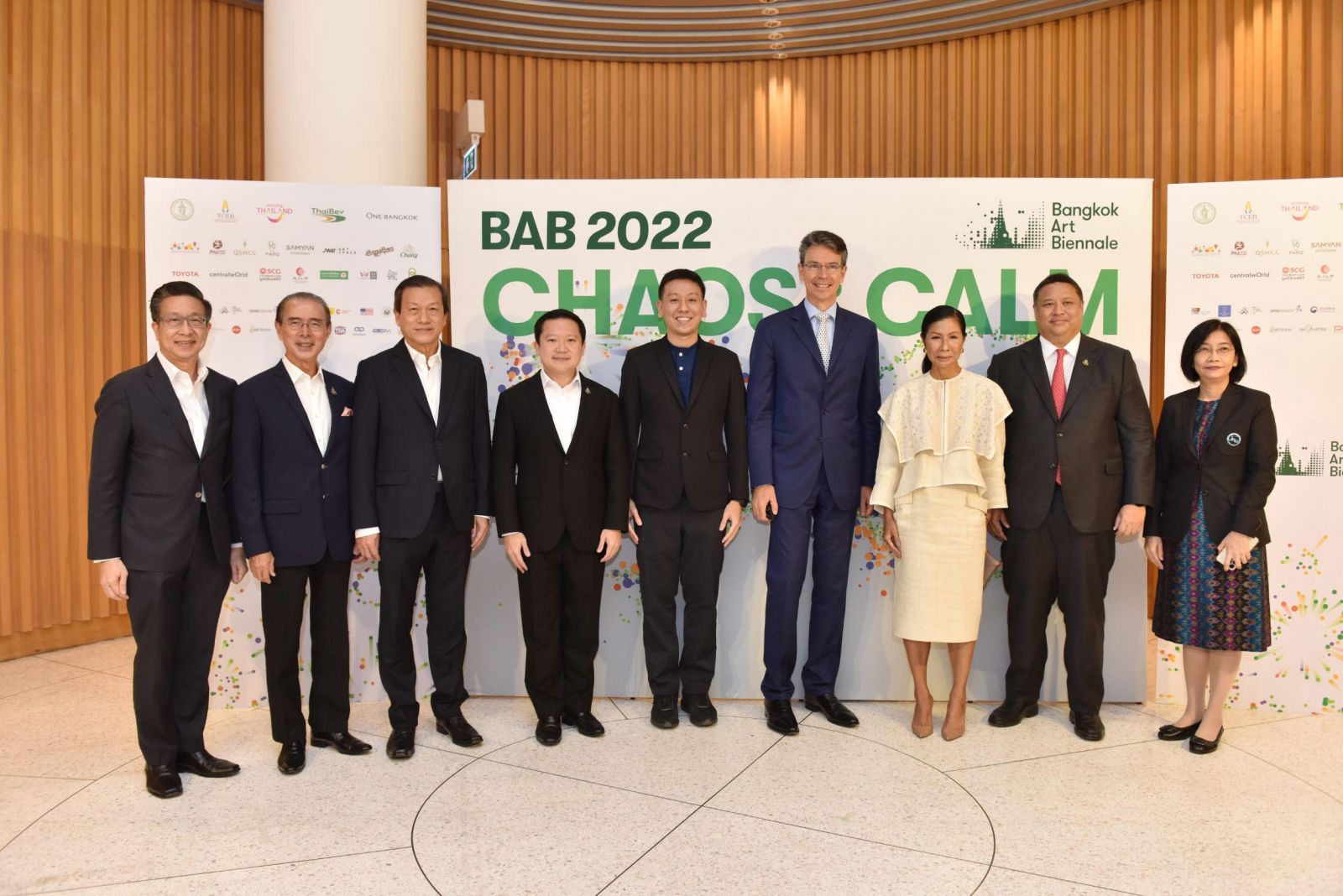 Bangkok Art Biennale 2022 is ready to showcase more than 200 contemporary art pieces by 73 renowned artists from 35 countries at 12 venues throughout Bangkok, including Wat Phra Chetuphon Wimon Mangkhalaram Rajwaramahawihan (Wat Pho); Wat Arun Ratchawararam Ratchawaramahawihan (Wat Arun); Wat Prayurawongsawat Worawihan (Wat Prayoon); Bangkok Art and Culture Centre (BACC); Queen Sirikit National Convention Center (QSNCC); Museum Siam; Central World; Samyan Mitrtown; BAB café at The PARQ; The Prelude, One Bangkok; JWD Art Space and BAB Virtual Venue.