"Ambassador for a Day" is an initiative of the informal Women Ambassadors Group in Thailand and the women leaders of the United Nations, initiated by the ambassadors of Canada and India.
In its third edition, the competition was open to all young people from 16 to 25 years of age, both Thai and non-Thai nationals residing in Thailand, including those from the LGBTQ+ or non-binary community, young people with disabilities and other vulnerable groups. This year's theme was "Innovation, technological change, and education in the digital age for achieving gender equality and the empowerment of all women and girls"—the priority theme of the 67th session of the Commission on the Status of Women in 2023.
Elite+ Magazine took the opportunity to catch up with seven ambassadors to find out why they supported thia initiative, allowing the winning students to shadow them for one day.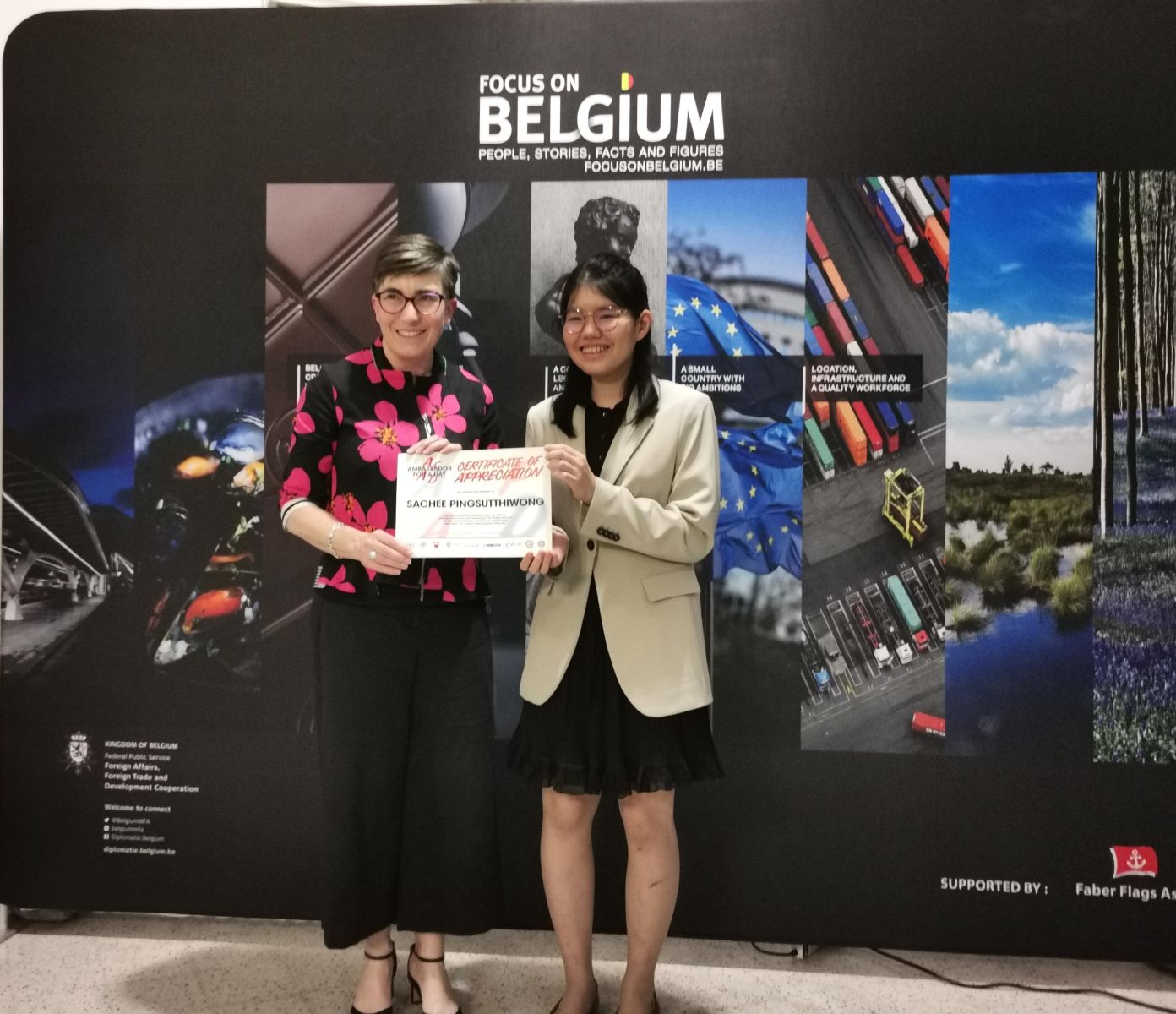 HE Dr Angela Jane Macdonald , Ambassador of Australia to Thailand
Ambassador Macdonald explained, "The Ambassador For A Day project encourages young individuals who will become the next generation to drive gender equality initiatives. It is important that we give our future leaders the opportunity to participate in advancing gender equality. Australia is a strong advocate for gender equality, and we support the use of education, innovation and technology to promote gender equality and inclusion. Our focus is the progression of the rights, health, security and empowerment of all women, girls and persons of diverse gender identities."
Sachee Pingsutthiwong : Youth Mentee Sachee was inspired to apply for this initiative. She explained, "I think a career in diplomacy is fascinating, using language skills to explore the world and build international policies. I want to learn more about this career, so this initiative is very helpful for me to gain first-hand experience."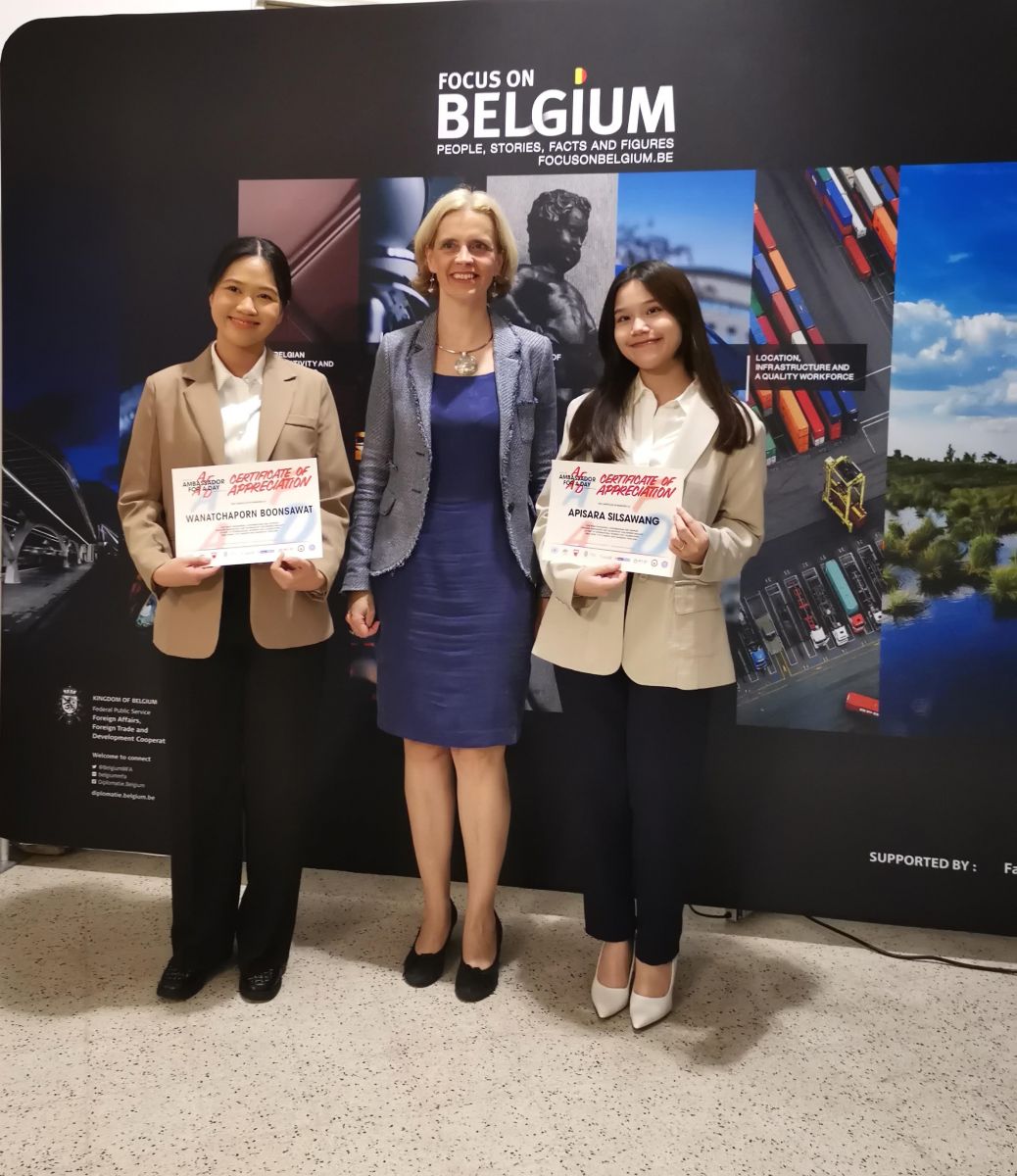 HE Mrs Sibille de Cartier d'Yves , Ambassador of Belgium to Thailand
According to Ambassador Sibille, "Belgium is committed to gender equality, and therefore it was logical for us to be part of this initiative. It is fantastic to see the creativity and engagement of so many young boys and girls of Thailand. They have ideas and are already contributing to change our environment. We are learning as much from them as they from us. It is very inspiring!"
Apisara Silsawang : Youth Mentee Winning mentee Apisara expressed her hopes from this opportunity, "To spread awareness that gender should be viewed as non-binary with acceptance and understanding of each other. I am genuinely looking forward to learning from this significant life experience."
Wanatchaporn Boonsawat : Youth Mentee Wanatchaporn echoed the same hope to gain firsthand experience, and added, "I anticipate the opportunity to connect and exchange perspectives with other participants in the program."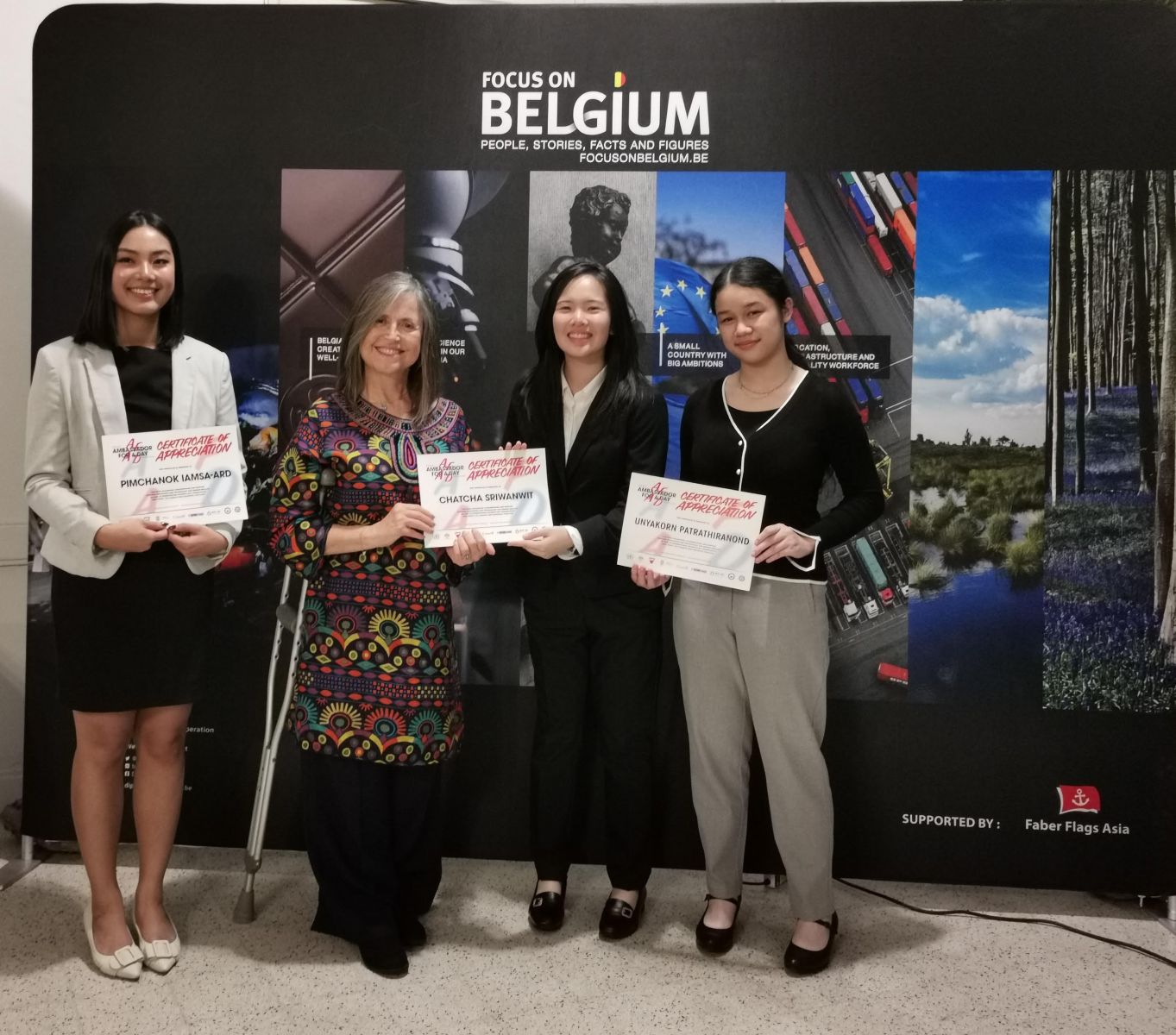 HE Mrs Ana Maria Prieto Abad , Ambassador of Colombia to Thailand
The recently installed Colombian government has adopted a feminist foreign policy that gives priority to the promotion of the rights of women, girls and diverse people. Ambassador Ana commented, "It is a pacifist, participatory policy, meaning that the formulation includes sectoral dialogues. This is therefore essential to promote the issue on the international stage with the aim of working with others, in bilateral and multilateral diplomatic settings."
Pimchanok Iamsa-Ard : Youth Mentee Young Pimchanok was inspired to apply for this initiative, saying, "I have been interested in gender equality as I have grown up as part of the generation of technology. I believe that technology and innovation can form a driving force for change."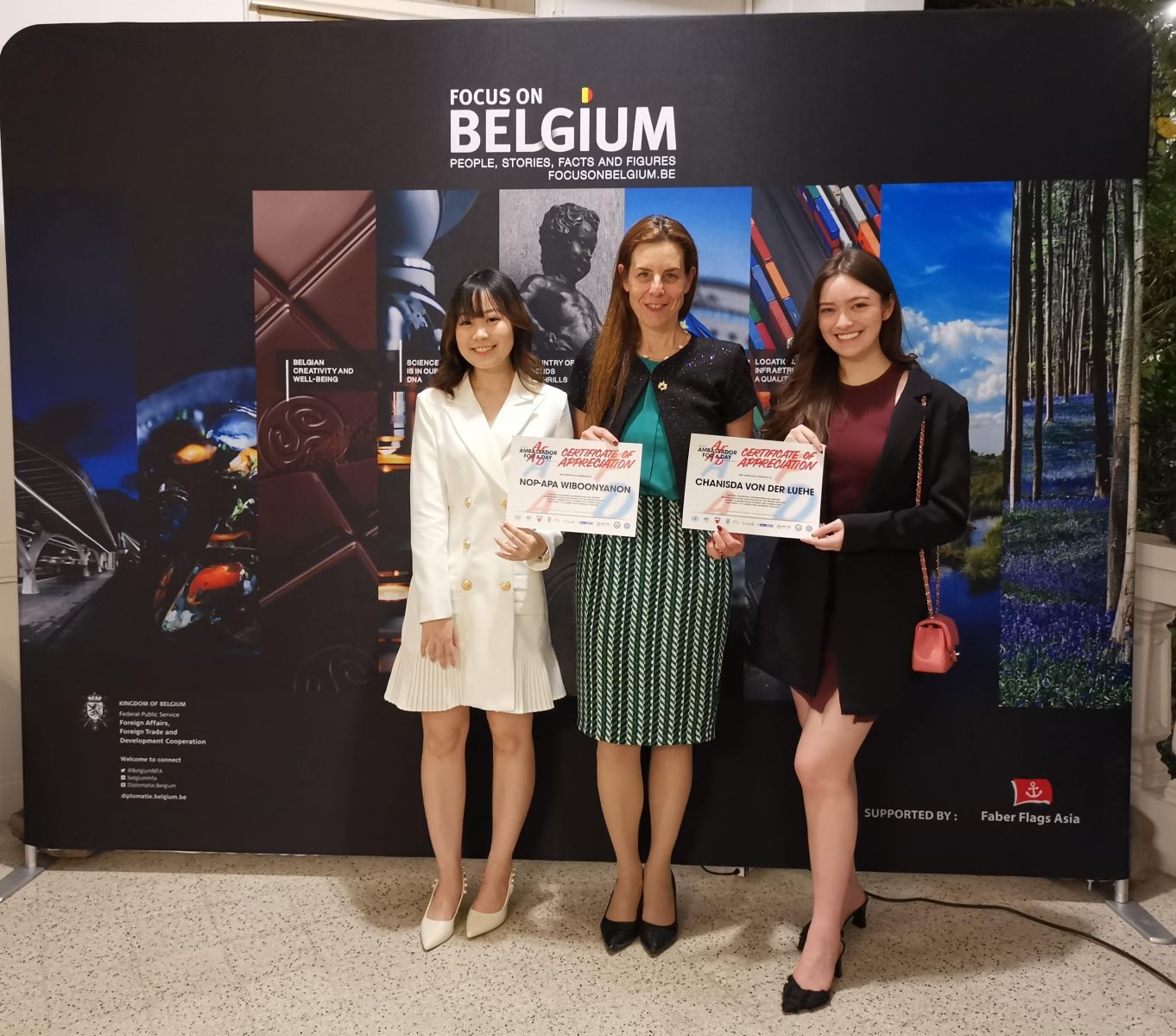 HE Mrs Orna Sagiv , Ambassador of Israel to Thailand
After spending a day with her two shadow ambassadors, Ambassador Orna expressed, "It is not just them who received a memorable experience. I, too, had the chance to learn about unique characteristics of the new generations. In fact, I was very impressed by their talents, beliefs and passions to actually take action to solve what they think are needs to be fixed. It was almost as if I was given a glimpse into what the future may look like through these girls. What's interesting about this competition is that it is not a one-sided opportunity."
Nop-apa Wiboonyanon : Youth Mentee Nop-apa was inspired to apply for this initiative. She said, "As a woman, gender equality is one of the issues that everyone should be aware of. I perceive this program as an opportunity to speak out on this subject."
Chanisda Von Der Luehe : Youth Mentee On her aspirations to join the competition, Chanisda said, "I hope to become a representative for young girls, encouraging them to pursue their dreams and make a change. Gender inequality in STEM fields remains a pressing issue that requires attention and action."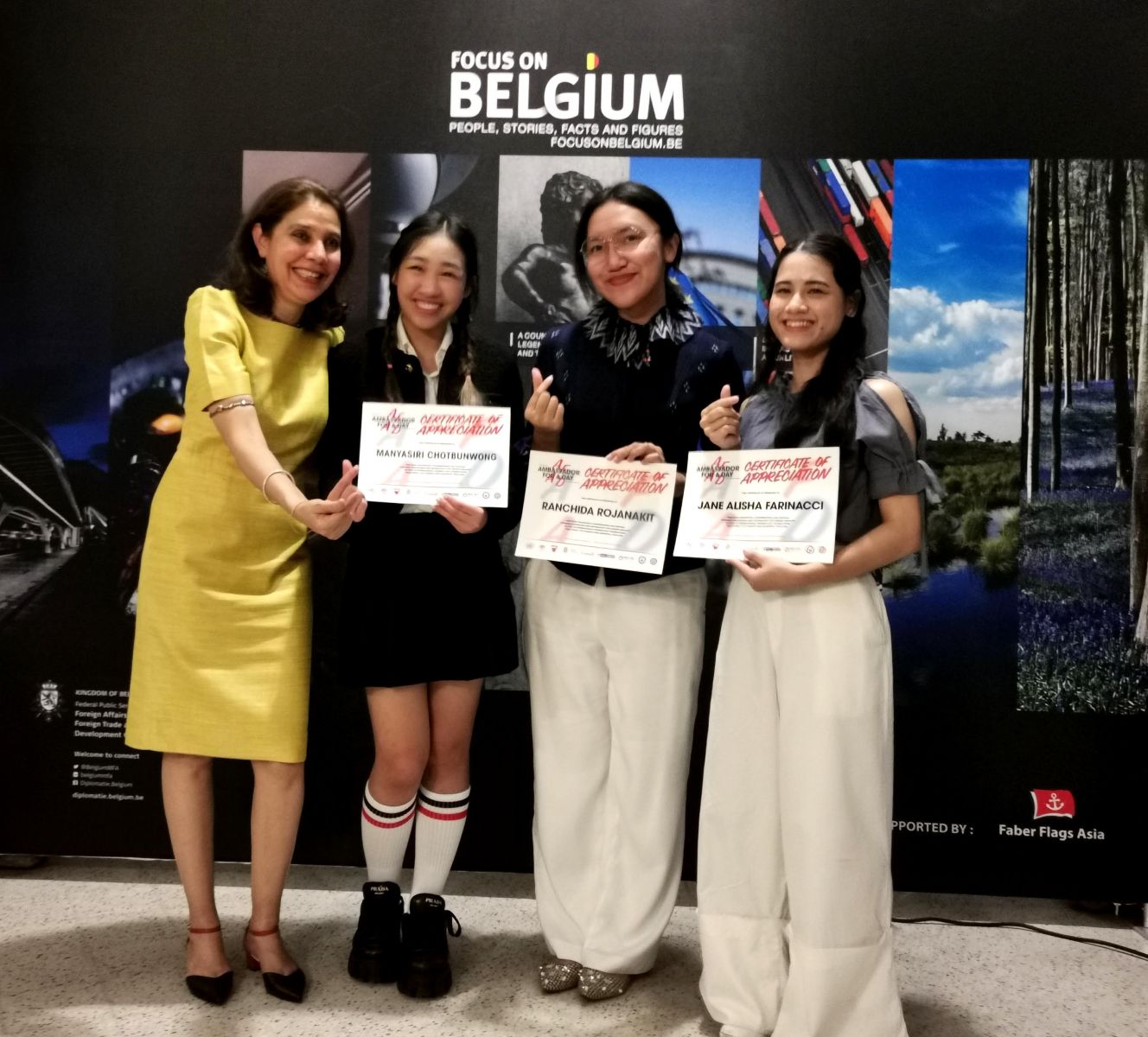 Gita Sabharwal , United Nations Resident Coordinator
It is a core UN value to promote gender inclusion and empowerment, and this initiative is a fine example of both. Ms Gita emphasized, "We have been a strong supporter of the initiative since its launch three years ago during the pandemic. Personally, I am delighted to have the opportunity to co-convene it on an ongoing basis with a rotating member state. We are identifying the best and brightest young leaders and trail blazers from across the country committed to leveraging their agency to promote gender equality."
Manyasiri Chotbunwong : Youth Mentee Through this initiative, "I hope to learn how we can continue to instill in young people the courage, bravery and perseverance to fight for the rights we all deserve and how to continue crafting persuasive arguments to break through the cultural taboos that block progress."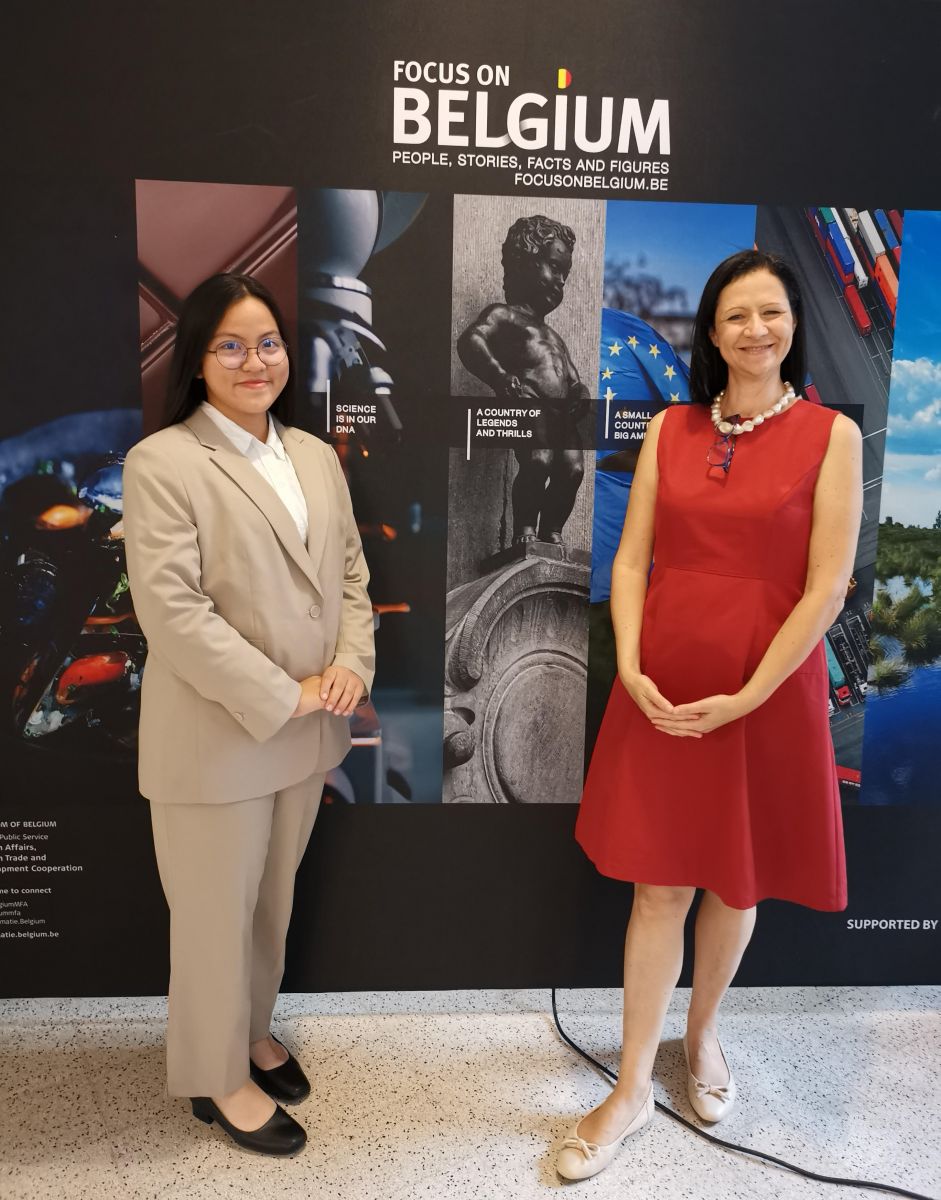 Katia Chirizzi, Deputy Representative, UN Human Rights Office (OHCHR) for South-East Asia
Ms Katia disclosed her thoughts about this competition. "This is a great initiative bringing together representatives of the younger generation, the UN and diplomatic community, creating synergies that can provide food for thought for other initiatives throughout the year. As we celebrate the 75th anniversary of the Universal Declaration for Human Rights, let us all be reminded of the fundamental role of youth in the dissemination of its values as agents of change."
Nannaphat Saisuwan : Youth Mentee Mentee Nannaphat was inspired. "I am interested in studying international relations and diplomacy, and this program provides a special opportunity to see, learn and experience diplomatic life as we take part in UN activities."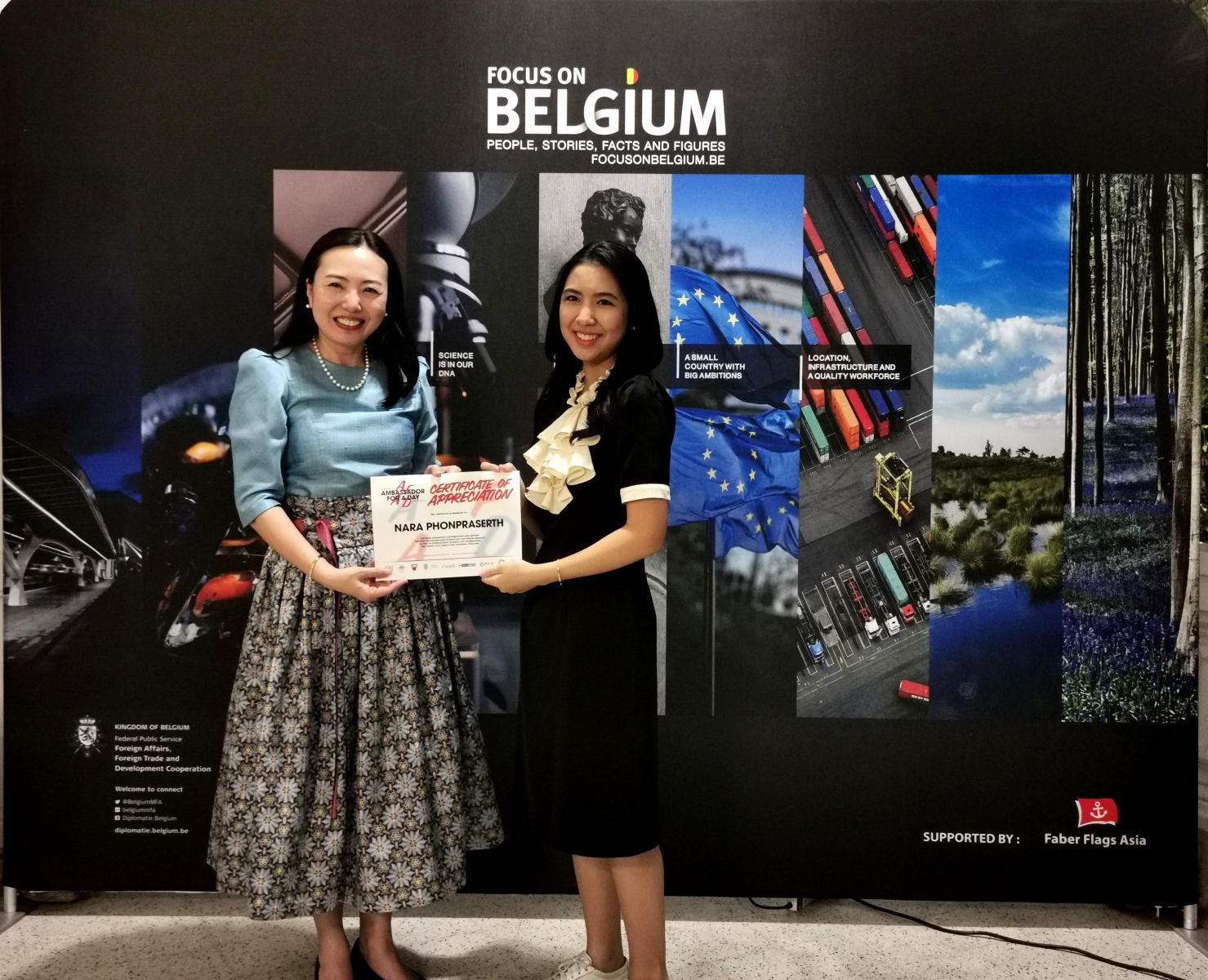 Kyungsun Kim, UNICEF Representative for Thailand
Ms Kim explained, "Women's equal participation is a transformative force in driving inclusive and sustainable progress in society. This initiative raises awareness among young people about the vital role that everyone plays in building a better future. It reminds young people that girls can dream big and achieve anything, and no one is too young or too old to lead and be part of change."
Nara Phonprasert : Youth Mentee Nara said she was motivated to apply because, "I want to use my voice to amplify the prevailing gender inequality that still exists in today's world and encourage everyone to take action to bring real change to society for the better. With our driving ambitions combined with technology and innovation, I believe that we can make gender equality a reality."
Enable Ginger
Cannot connect to Ginger Check your internet connection
or reload the browserDisable in this text fieldRephraseRephrase current sentenceEdit in Ginger×
Enable GingerCannot connect to Ginger Check your internet connection
or reload the browserDisable in this text fieldRephraseRephrase current sentenceEdit in Ginger×
Enable GingerCannot connect to Ginger Check your internet connection
or reload the browserDisable in this text fieldRephraseRephrase current sentenceEdit in Ginger×
Enable GingerCannot connect to Ginger Check your internet connection
or reload the browserDisable in this text fieldRephraseRephrase current sentenceEdit in Ginger×
Enable GingerCannot connect to Ginger Check your internet connection
or reload the browserDisable in this text fieldRephraseRephrase current sentenceEdit in Ginger×
Enable GingerCannot connect to Ginger Check your internet connection
or reload the browserDisable in this text fieldRephraseRephrase current sentenceEdit in Ginger×