Southeast Asia's largest digital art exhibition is taking place in Thailand for the first time ever, from 31 March 31 to 31 July 31 this year at Attraction Hall on the 6th floor of ICONSIAM.
Grande Experiences, the creator and producer that holds the rights to Van Gogh Alive, has partnered with Live Impact Events, a prominent broadcaster and presenter of world-class experiences, and ICONSIAM, the global landmark located on the Chao Phraya River in Bangkok, Thailand, to bring forth a spectacular phenomenon in the form of a digital immersive art exhibition - "Van Gogh Alive Bangkok".
The exhibition showcases an exquisite selection of masterpieces by renowned Dutch painter Vincent Van Gogh, one of the most famous and influential artists in the history of Western art, offering a captivating experience for art enthusiasts seeking to gain knowledge and spark their inspiration.
Prepare to be amazed by this incredible event that offers an immersive multi-sensory experience. Over 8.5 million visitors in 80 cities worldwide, including Beijing, Berlin, Denver, London, Madrid, Moscow, Rome, Sydney, Frankfurt, Nagoya and Kuala Lumpur, have already been captivated by it.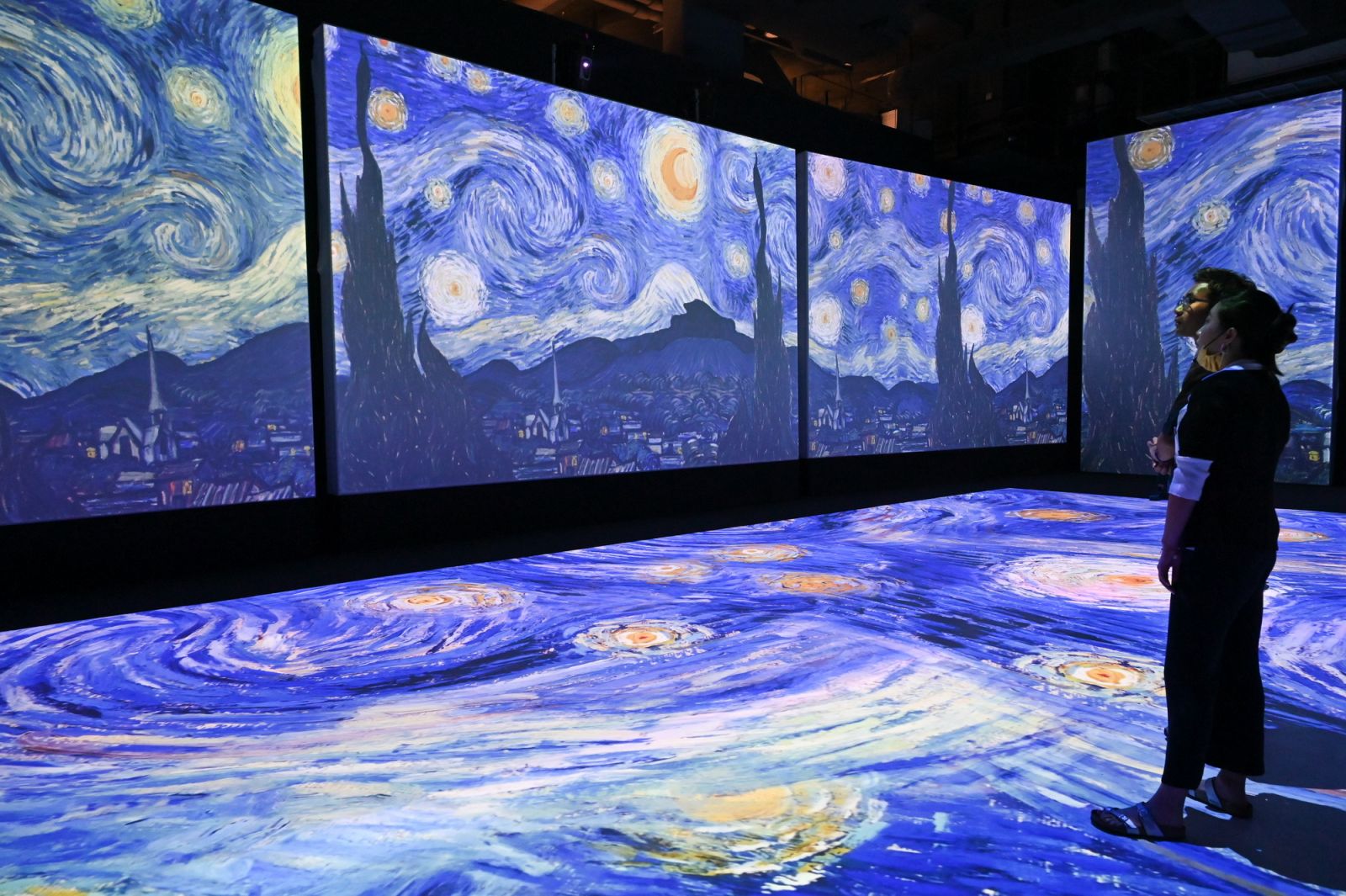 For the first time in Thailand, visitors are invited to dive deep into the amazing world of art and the life of Vincent Van Gogh with the theme of "I dream my painting, and then I paint my dream". The exhibition, covering a massive 4,120 square meters in the Attraction Hall, 6th floor, ICONSIAM, opened on 31 March and will close on 31 July 2023.
At the exhibition, visitors will be immersed in the life of Van Gogh and gain insight into his thoughts, emotions and overall mentality during the period of 1880-1890. This journey is made possible through an extensive collection of over 3,000 masterpieces, ranging from paintings and sketches to prints.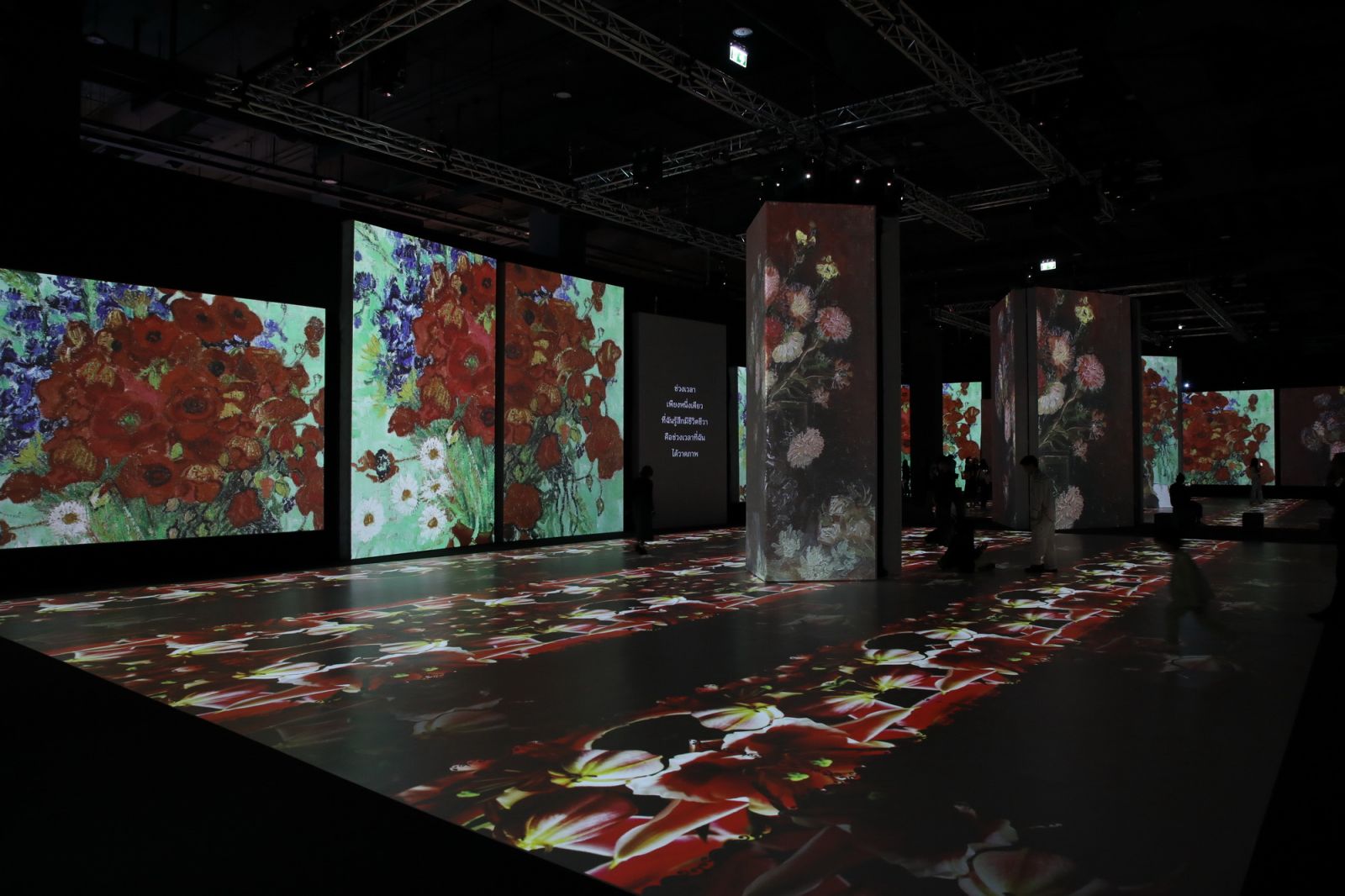 The digital art images are showcased utilizing SENSORY4™ technology, featuring a kaleidoscope projection on the floor and a massive wall of over 6 meters in height. This awe-inspiring display is accompanied by cinematic surround sound music, creating an incredibly engaging experience.
Visitors can also experience the thrill of a simulation room displaying the famous painting "Bedroom of Arles" and immerse themselves in the artist's fantasy world across all dimensions in the Reality Art Space, connecting with their emotions along the way. The exquisite collection comprises masterpieces such as The Starry Night, Café Terrace at Night, Night Coffee, Yellow House, Daubigny's Garden, Noon - Rest from Work, and Wheat Field with Crows.
As a special treat for Van Gogh fans, there will be an additional delight to be found in the "Van Gogh Café by After You". This café has created a dessert and drink menu that is exclusively available during the exhibition. Furthermore, there is an exclusive souvenir zone solely accessible at the "Van Gogh Alive Bangkok" event. Tickets for the event are now available for purchase at Thai Ticket Major.
Cannot connect to Ginger Check your internet connection
or reload the browserDisable in this text fieldRephraseRephrase current sentenceEdit in Ginger×
Enable GingerCannot connect to Ginger Check your internet connection
or reload the browserDisable in this text fieldRephraseRephrase current sentenceEdit in Ginger×
Enable GingerCannot connect to Ginger Check your internet connection
or reload the browserDisable in this text fieldRephraseRephrase current sentenceEdit in Ginger×