HE Dr Shaikh Abdulla bin Ahmed Al Khalifa, Bahrain's Under Secretary for Political Affairs recently visited Thailand to advance bilateral ties. His visit included conducting the Third Mid-year Review for the Fourth High Joint Commission (HJC) to review the progress that both Kingdoms have achieved in their desired areas of interest. Elite+ was honoured to sit down with Dr Al Khalifa at the beginning of his visit.
Dr Al Khalifa began by saying, "This is an occasion to highlight developments and continue our bilateral cooperation at the highest level. I also plan to give a lecture to International Relations students at Mahidol University International College to inform Thailand's next generation on Bahrain's foreign policy and our desire to further develop our bilateral and multilateral relations."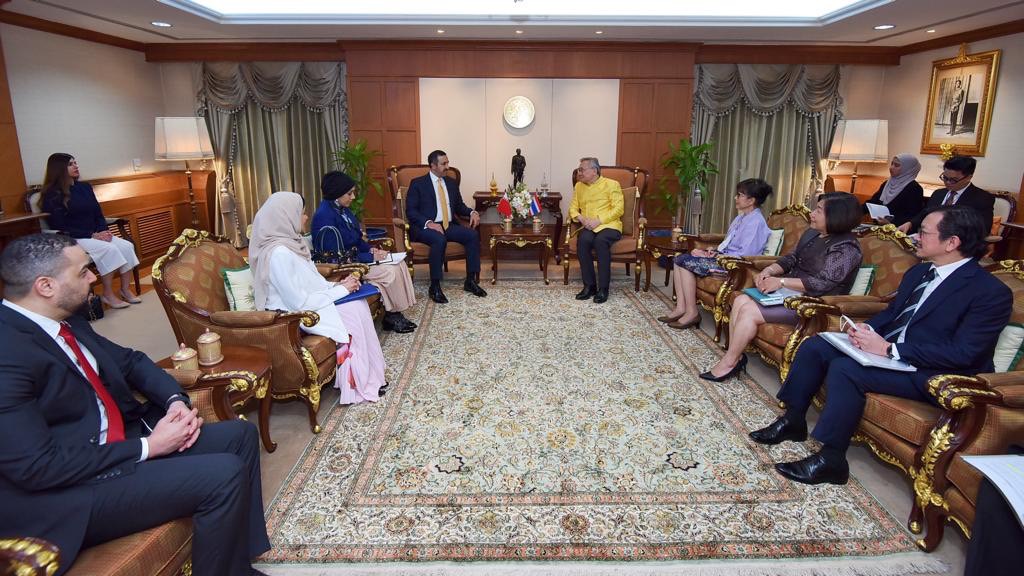 The Kingdom of Bahrain and Kingdom of Thailand share a long history of cooperation and friendly relations that have been fostered and sustained through continued collaboration in a plethora of fields as well as all levels of governance. The Under Secretary proudly commented, "This bond is evident in our many common interests and ability to strengthen our bilateral relations. We are proud of our past and present accomplishments; therefore, we look forward to a future of even brighter prospects."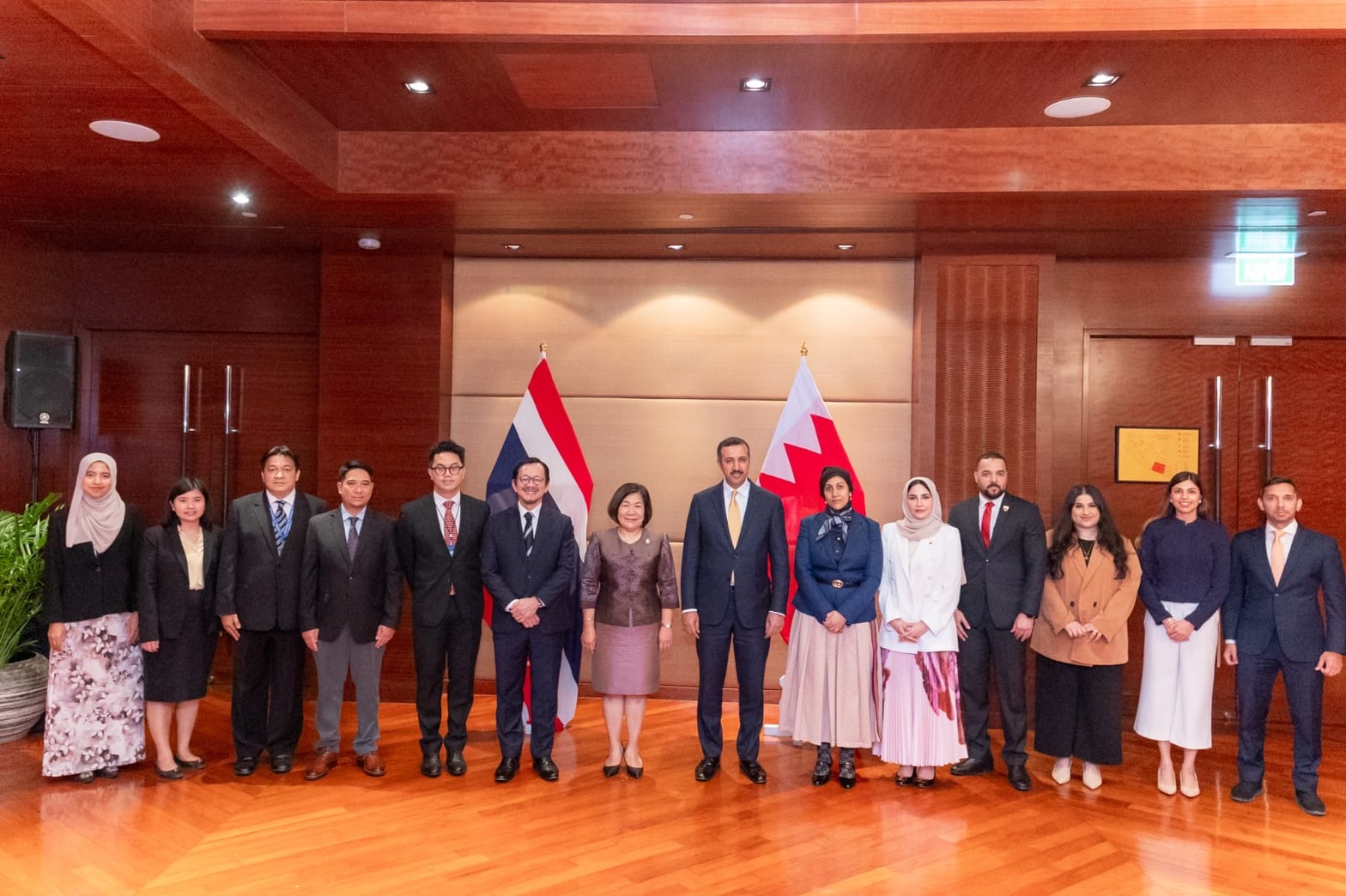 On the subject of regional cooperation between ASEAN and the Gulf nations, he went on to say, "The GCC and ASEAN established relations in 1990 and since then have worked to increase communication and cooperation as seen in the ASEAN- GCC Ministerial Meetings, ASEAN- GCC Two Year Action Plan (2010-2012) and the formation of four joint working-level meetings in the areas of education, economics, food security and tourism. In 2014, the first ASEAN-GCC Workshop took place, including government officials, researchers and business representatives from both sides to solidify a working relationship between ASEAN and the GCC states. The GCC currently aims to further entrench our relations through a proposed ASEAN-GCC Action Plan (2023-2027) that details specific fields of cooperation and plans for further cooperation."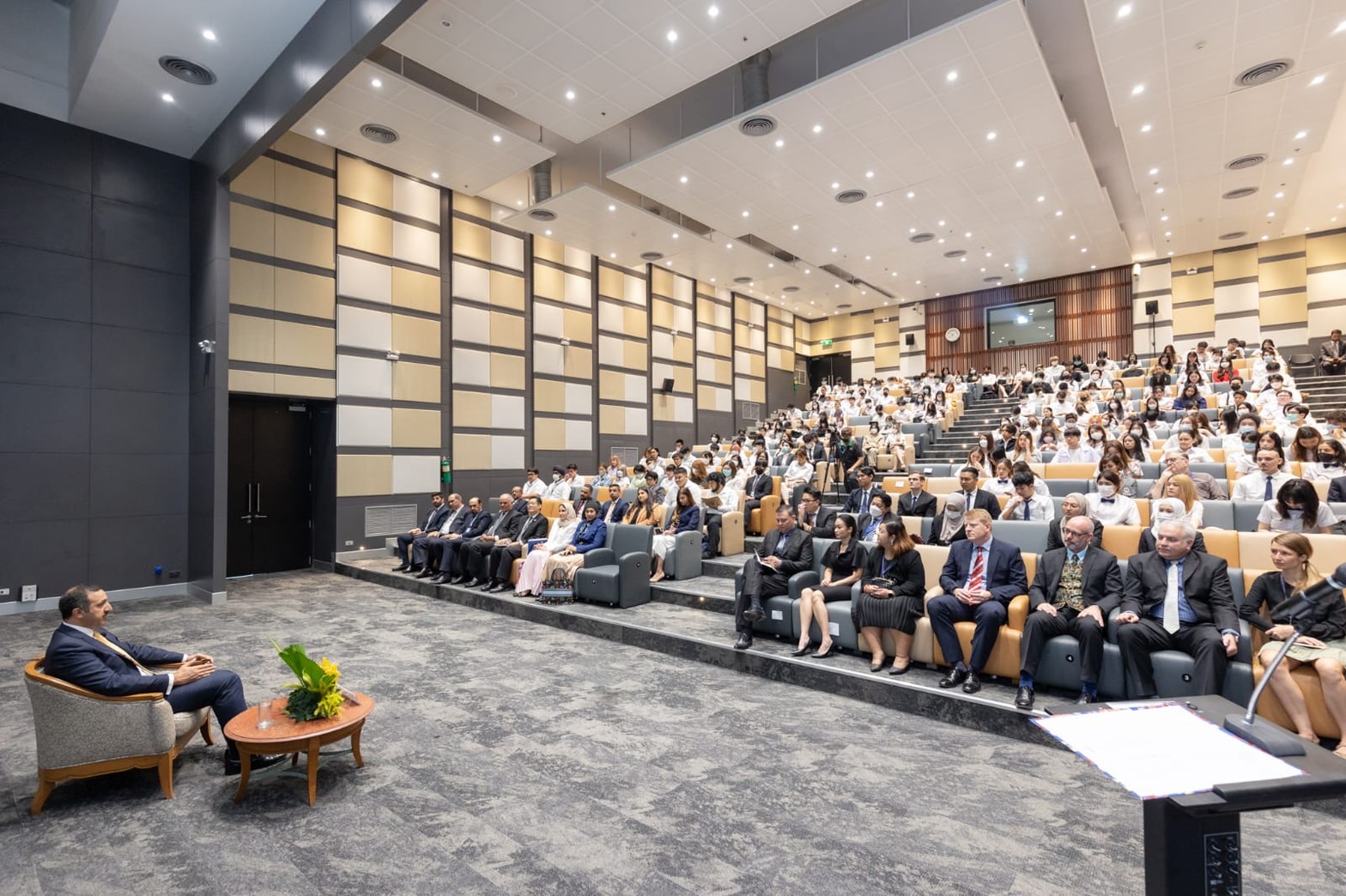 As far as peace-building efforts in the Middle East region, Dr Al Khalifa believes that ASEAN can contribute. "Peace-building is a complicated process with many avenues that need to be tackled to be successful. ASEAN can support and add to counter terrorism initiatives as ASEAN has expressed how ISIS is a major concern. Therefore, cooperation can be established through the formation of a Working Group, or a Dialogue, where counter terrorism strategies can be discussed and subsequently implemented. ASEAN can also help through economic cooperation and investment that can lead to stability and economic prosperity, which is imperative when trying to build and maintain peace.
"Cybersecurity has increasingly been a point of concern, so a secure, formidable cyber defence is integral in safeguarding peace by preventing cybercrime as well as rebuilding national infrastructure post-conflict. ASEAN has established cyber security bodies that can collaborate with their Middle Eastern counterparts to fortify their cyber security capabilities."
During the visit, Dr Al Khalifa met with the Mr Don Pramudwinai, Deputy Prime Minister and Minister of Foreign Affairs of Thailand during which the Under Secretary emphasized that Bahrain is committed to strengthening their relationship with Thailand and continually strive for productive and amicable relations.