The Industrial Designers Society of Hong Kong recently brought the ReMIX exhibition with participating designers and their brands to Style Bangkok, a premier platform for designers and innovators from across the region, to Queen Sirikit National Convention Center. With Create Hong Kong as the lead sponsor, the programme showcased a new generation of Hong Kong designers and premium brands that not only exemplify the unique values of Hong Kong culture, but also their competitive market value.
Mr Lee Sheung-yuen, the director of the Hong Kong Economic and Trade Office in Bangkok, officiated at the opening of the HK pavilion, saying,"Hong Kong is a city that has always valued creativity, innovation and design. Our design industry is a dynamic and vibrant ecosystem that is home to a diverse range of creative talents, innovative ideas and cutting-edge technologies. From architecture and interior design to industrial design, fashion, graphics and digital media, Hong Kong's design industry offers endless opportunities for growth, creativity and success. We welcome global design talents to Hong Kong as the Hong Kong SAR government has launched a one-stop platform "hkengage.gov.hk" to provide practical information to talents who wish to pursue their career in Hong Kong."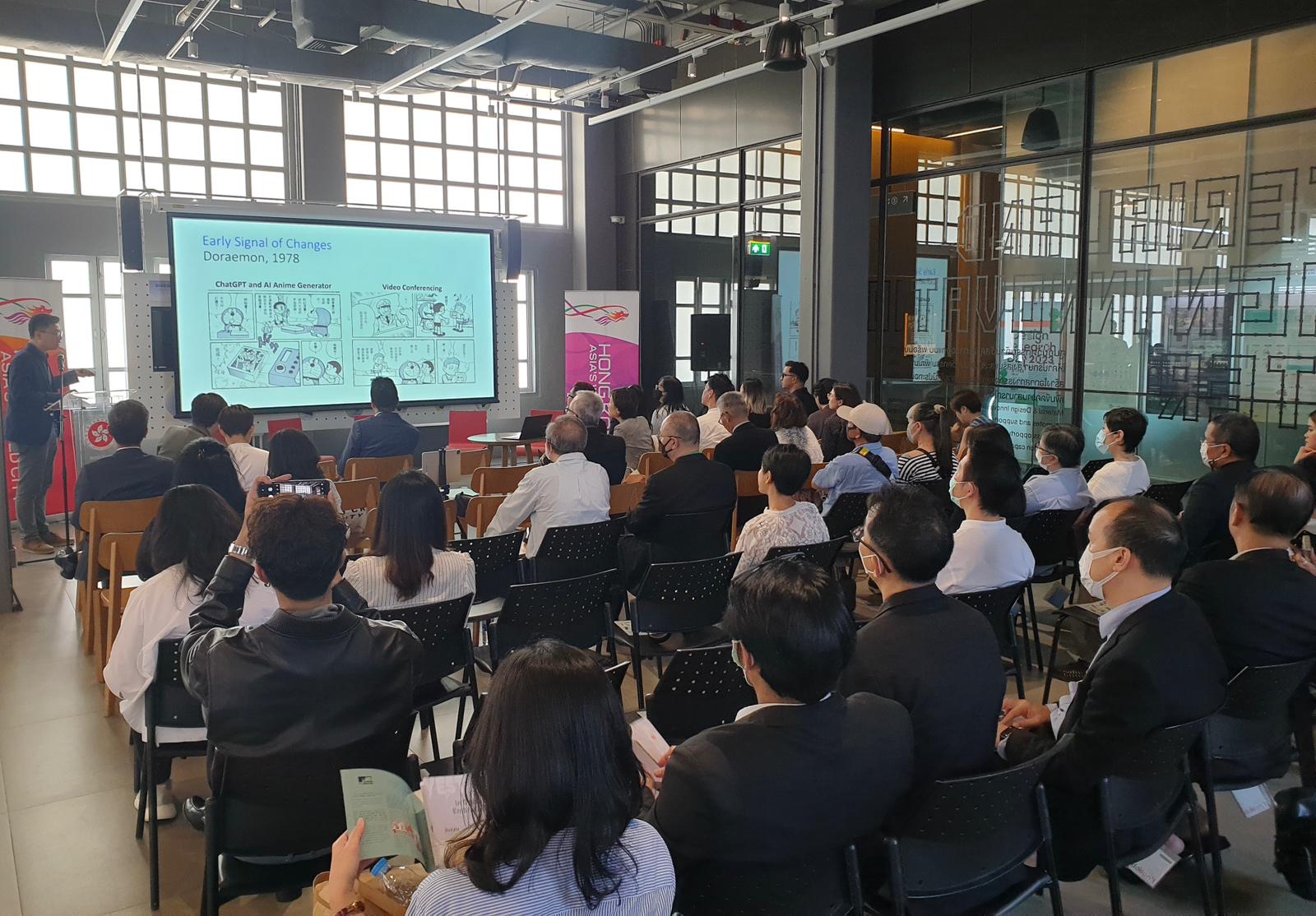 Mr Ball Cheung, president of the Industrial Designers Society of Hong Kong, explained their participation in Bangkok, saying, "This is a remarkable moment for IDSHK and ReMIX as this is the 1st overseas exhibition to showcase our ReMIX programme's crossover products. The birth of ReMIX was catalyzed by the Covid pandemic outbreak as we found our world struggling through a series of complex challenges, forcing us to become more innovative to stay ahead of the curve. We must foster collaboration among design professionals companies and other stakeholders to create synergy, with a view of designing for the future and enhancing brands' competitiveness in this fast-changing world. Thus, we successfully launched this creative business partnership program, "ReMIX, Yesterday's Future, Invent Tomorrow!", a brand and designer matching program."
The visiting designers also joined a seminar organized by the Thai-Hong Kong Trade Association, "How Industrial Designs Shape the Brands of Tomorrow", at the Thailand Creative and Design Centre. The event was supported by the HK Economic and Trade Office, Hong Kong Trade Development Council and Creative Economy Agency. The two key speakers were Mr Ball Cheung and his Thai counterpart, Mr Silawat Virakul, president of the Industrial Designers Society of Thailand.
A panel discussion with representatives from both societies, including Ms Jessica Lau (Blind by JW), Ms Ling Wong (100ºC), Mr Doonyapol Srichan, (PDM Brand) and M. Ploypan Theerachai (THINKK Studio), provided participants with added insights before Mr Jose Lai, president of the Thai-Hong Kong Trade Association, closed the seminar, which was followed by a networking dinner.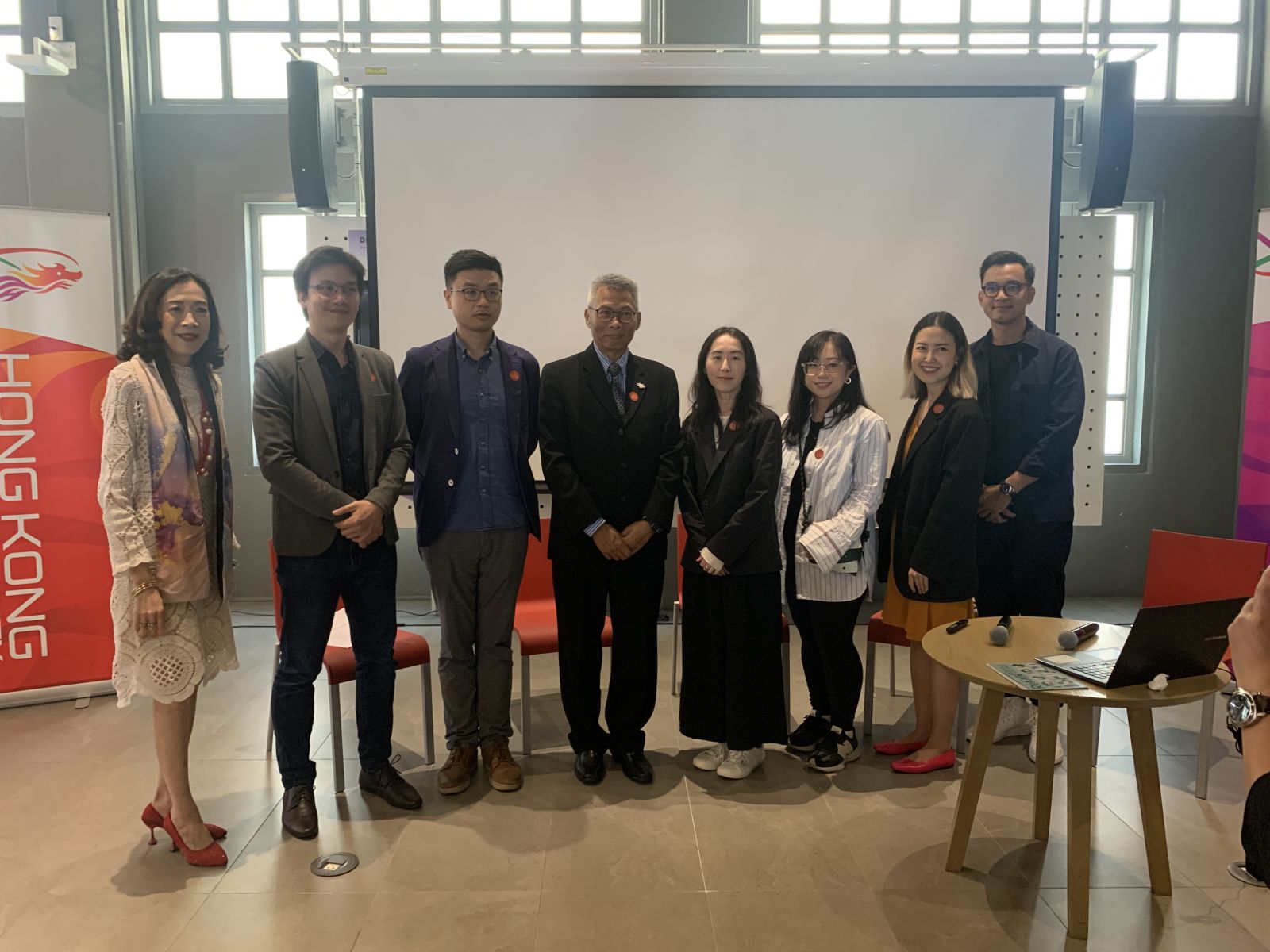 Enable GingerCannot connect to Ginger Check your internet connection
or reload the browserDisable in this text fieldRephraseRephrase current sentenceEdit in Ginger×
Enable GingerCannot connect to Ginger Check your internet connection
or reload the browserDisable in this text fieldRephraseRephrase current sentenceEdit in Ginger×
Enable GingerCannot connect to Ginger Check your internet connection
or reload the browserDisable in this text fieldRephraseRephrase current sentenceEdit in Ginger×