Founded in 2017, the Bangkok Art Biennale, or BAB, launched its first event in 2018, helping Bangkok to become a leading contemporary art destination in Southeast Asia attracting over two million visitors. In 2020, the 2nd Biennale was able to attract even a larger audience through virtual platforms that allowed people from around the world to view the exhibition remotely during the Covid-19 pandemic. This attracted more than 2.3 million virtual viewers in addition to over 400,000 onsite visitors. The third edition, BAB 2022, themed CHAOS : CALM, has invited artists to contemplate the tumultuous conditions of the world as communities recover from the pandemic as well as the urgency to address the climate and sociopolitical crises. Elite+ sat down with Prof Dr Apinan Poshyananda, Chief Executive and Artistic Director of Bangkok Art Biennale, to learn what kind of significant contributions BAB is aiming to present to the Thai and international art scene.
The Biennale will be held from 22 October 2022 to 23 February 2023 at a number of well-known cultural and heritage sites, including Thailand's most visited Bangkok Art and Culture Centre, Wat Pho (Temple of the Reclining Buddha), Wat Arun (Temple of the Dawn), Wat Prayoon (Temple of the Iron Fence), Museum Siam and the soon to reopen Queen Sirikit National Convention Center as well as a new addition, the BAB Virtual Venue, which will showcase a number of innovative artworks specifically created for the digital realm.
A rich programme of public events will accompany BAB 2022, including educational conferences; talks; hands-on workshops for families, students and the disabled, and guided visits. It will also provide publications, an open archive and online programmes for audiences to gain a richer understanding and appreciation of the arts.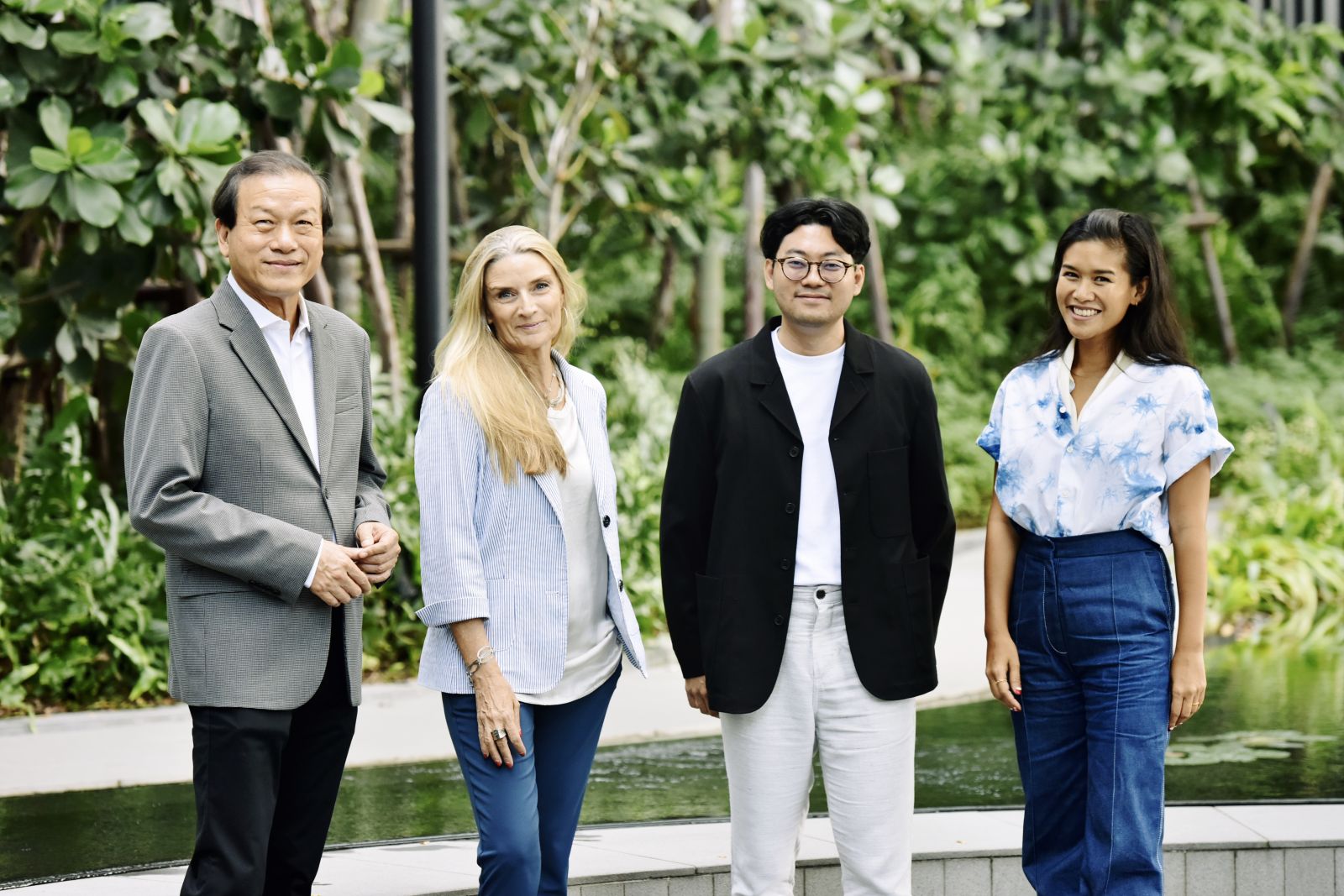 When asked what he is most proud of, Dr Apinan remarked, "It depends because this will be our third edition. The first, for example, was a challenge because we had to try many different things in terms of space and handling the public. I was involved with the project presented in the Kho Mor Garden at Wat Arun which depicts the Trai Phum story of Buddhist teaching with its statues of mythological animals and sacred divinities. As it had fallen into disrepair, we asked to first clean and renovate it. We worked with the artist Sanintas Pradittasnee who is a landscape architect. Sanintas spent a lot of time redefining and decorating the Khao Mor space. She made an environment installation with plastic sheets in layers of colours, especially red. Then, throughout the day, the colours changed, and it became a magical space. It was something of a phenomenon for Wat Arun to present contemporary art in that context."
Dr Apinan shared his new plans for BAB 2022, saying, "For this third edition, we have experimented a lot as we want to explore the possibilities and potentials of the temples, the sacred spaces at these heritage sites. For example, we're working with the Thai artist, Be Takerng Pattanopas, who is now preparing his work at Wat Prayoon. It will be interactive presenting an augmented reality in the circular walkway around the chedi, or stupa, which holds the cremation ashes of deceased relatives. He is creating a work that will be a site-specific interaction employing Instagram (IG). As one enters the space, there is nothing to see, but as they walk, using their phone and IG application, the space will come alive and reveal many levels and layers as it tells his story of the afterlife."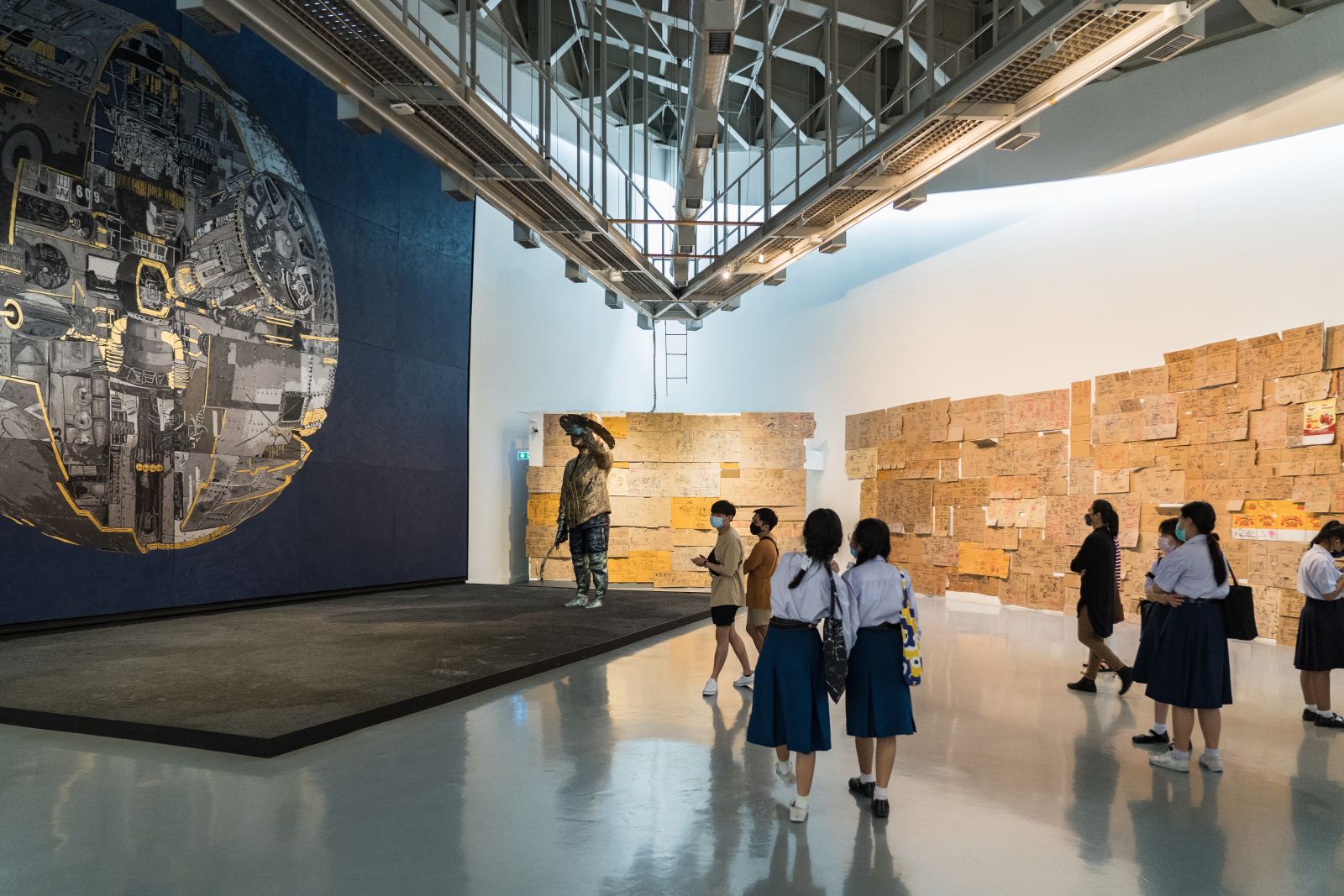 "For each edition, in addition to our own permanent team of young and strong BAB staff, we have had a new team of curators from Southeast Asia, China, England, the Philippines, Singapore and other places. This time we have curators from the UK and Italy as well as Thai curators representing the different arts. We also continue to show the work of very established and internationally recognized artists as well as emerging Thai artists to give them the chance to be seen on an international stage in Bangkok."
As Thailand is still dealing with Covid19, Dr Apinan explained that BAB 2022 is well prepared for the challenge. "Last time, we had to make many adaptations for those in Thailand, as well as outside the country who could not physically attend the biennale. Using what we learned, we will use online social media as well as onsite activities. We plan to expand our audience to attract not just people interested in art, but also in design, architecture, interior design and the creative economy, which is becoming more and more important for Thai entrepreneurs. We are fortunate to be receiving sponsorship from many different sectors and plan to push a lot of buzz in the city during this four month festival."
Dr Apinan went on to say, "Apart from Covid, we are now facing many political problems in Europe as well as in the Asian region. Thus, our theme, CHAOS : CALM, is very appropriate as we have to adjust our lives with all the unexpected events. It is still very hard to plan in terms of our lives when it comes to travel, health, what we eat and how we breath, and we want this event to reflect the conditions under which we live. Art can be a reminder of the problems in the world, not just war, but also climate change and how many refuse to recognize that nature is being destroyed. Every one of us is being affected. Nature has been trying to warn us for many years, and now it is becoming more and more intense. We are facing a conundrum, and we hope that the works presented can help people to recognize these problems and become a part of the healing process."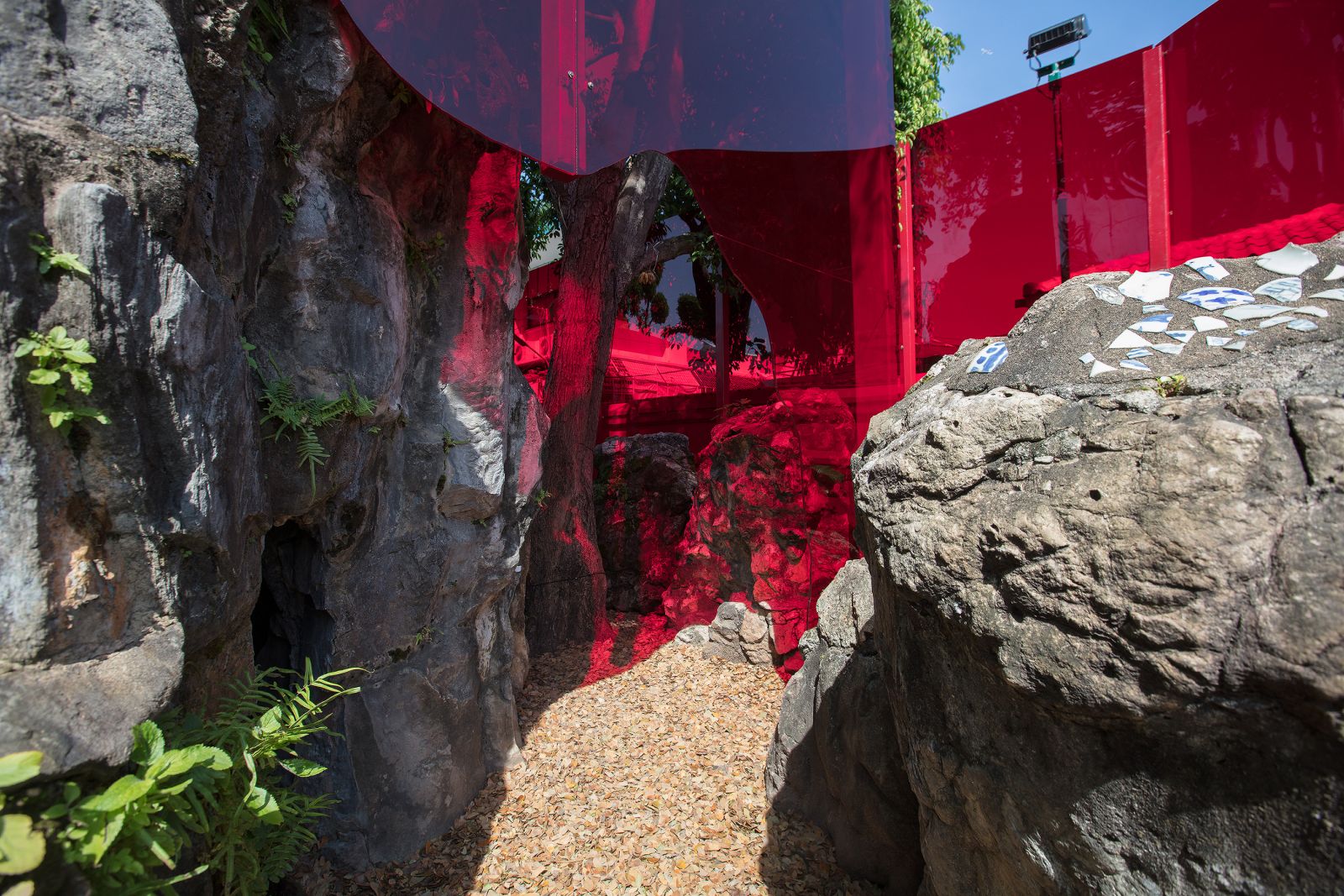 To end the interview, Dr Apinan was asked about his plans and visions for the future of BAB. "In 2018, we thought we would hold at least three editions, and now we have to decide whether we want to continue. We need to evaluate what we have done and achieved and how we can improve. I think that the committee of the Bangkok Art Biennale is very satisfied overall with the results of the past five to six years. I believe we will receive good news after this edition and will try to continue in the future."